A word from the President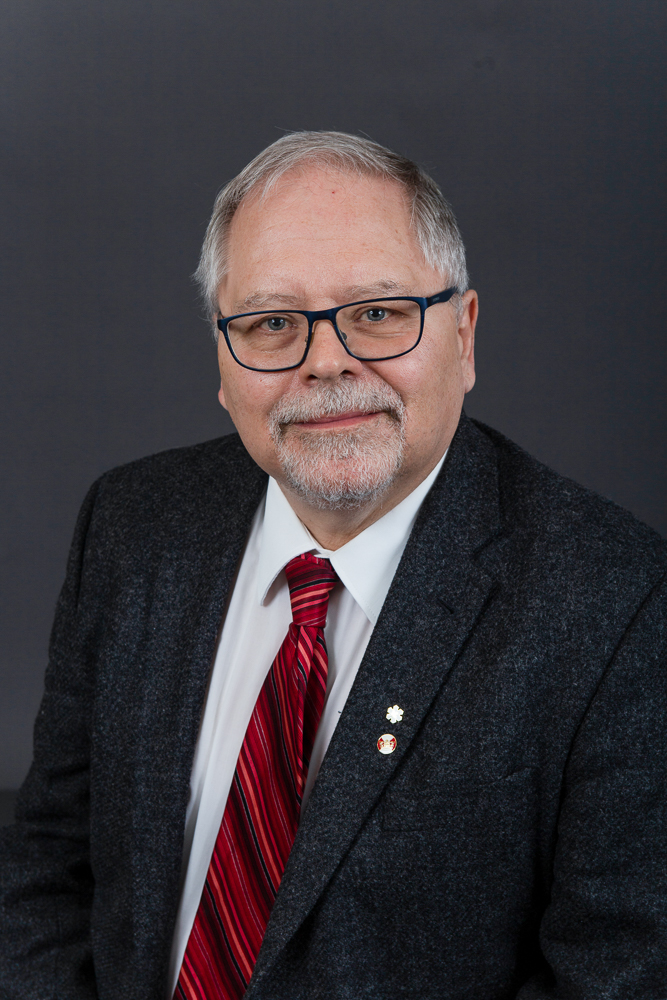 I would first like to thank Vijaya Raghavan and Chad Gaffield for their guiding leadership as Academy III President and RSC President, respectively.  It was a pleasure working with them as President-Elect of Academy III during my one-year transition and I look forward to many more interactions in the years to come.  I would also like to thank the outgoing Director of our EOAS Division, Barbara Sherwood Lollar, for her excellent and dedicated work, and to welcome her replacement Bernie Boudreau.  Many thanks to our continuing Secretary Gary Slater and our Division Directors, namely Michel Tremblay for LS, Bruce Gaulin for MPS, and Claudio Canizares for ASE. The RSC is only able to excel due to the efforts of dedicated volunteers such as these. Finally, thanks again to the efficient and friendly staff at Walter House, who provide us with assistance in so many capacities.
I would also like to thank the RSC fellows for their confidence in electing me President of Academy III. For those who do not know me, I am an aquatic ecologist at Queen's University, whose research focuses primarily on long-term environmental changes in lakes. I have been involved in various capacities with the RSC for almost a quarter century. 
One of my goals as President will be to focus on some of the engagement goals of our strategic plan. I believe the RSC does a good job at recognizing outstanding research and scholarship, and by identifying and honouring the nation's leading practitioners. However, at an increasingly urgent time, our academy has both the capacity and obligation to foster information transfer so as to better empower the public to distinguish between legitimate science and false or misleading narratives. My main goal over the next three years as Academy III President is to build on the progress the RSC has made by promoting science literacy, explaining the value of research (especially fundamental research), and increasing our abilities to foster credible information transfer both within and outside Canada. 
Like others, I am concerned about a burgeoning crisis in science literacy and communication and, by extension, the need for science to help formulate robust, evidence-based policy. I have elaborated on some of these points in a guest editorial last year in our Academy's official journal FACETS.  Science, at best, is being under-used by politicians and the public-at-large.  At worst, science is being misinterpreted, misrepresented, and misused. I believe that we, as scientists, are partly to blame for this state of affairs and thus have a responsibility to respond through a thoughtful and more outgoing effort to share our expertise.  
Science is under attack from many fronts. Today, anyone with an internet connection is a potential publisher (and "expert").  Many of the filters of peer review are gone. We used to call people who studied an issue for 30 years "experts" -- now, at least in some quarters, they are simply dismissed as "elites".     
Scientists have to counter these attacks. Facts and data do matter. If you do not value evidence, then you do not value democracy. 
I firmly believe that politicians and policy makers would make more use of science if they had better access to it (for example, the recent study released by Evidence for Democracy).  The RSC is making progress, but more can be done.
I believe the membership of the RSC is eminently qualified to provide this advice.  That is – to give credible advice. To do this effectively, we must be inclusive to the diversity of ideas and to the different ways of thinking if we hope to design innovative solutions to our world's challenges. Yes, it is easy not to engage, with the comfortable excuse that "this is not my fight". I strongly believe "this is our fight".  If credible people do not fill this information vacuum, people with vested interests will.  I know this very well from my environmental work. 
I am convinced that many Fellows and Members of the RSC do want to be more fully involved.  The RSC is building its capacity to give this advice, but I think we can do more.
Furthermore, building on the momentum established by my predecessors, I would like to continue encouraging closer international ties with other academies, such as reviving previous exchanges and/or more involvement in issues they promote (such as the G7 meetings).  Increasing the engagement and visibility of the RSC both in Canada and abroad can only be advantageous to our collective goals. 
I appreciate that I am proposing idealistic and long-term goals that will not be addressed in a few short years -- but we can accelerate the process. If the RSC is not ready to lead the way, then who is? 
John Smol, President of the Academy of Science 

FACETS is the official journal of the Royal Society of Canada's Academy of Science and is published by Canadian Science Publishing, Canada's not for profit leader in mobilizing science.
 
FACETS is a multidisciplinary open access science journal that publishes and shares rigorously peer reviewed research from education and policy frameworks to interdisciplinary approaches.
Canadian Science Publishing, publisher of FACETS, is excited to share guidelines to help researchers report community-engaged research in manuscripts. Researchers can use these guidelines to help demonstrate how the community was involved throughout the research process and how the study benefits the community. View the new guidelines.