A word from the President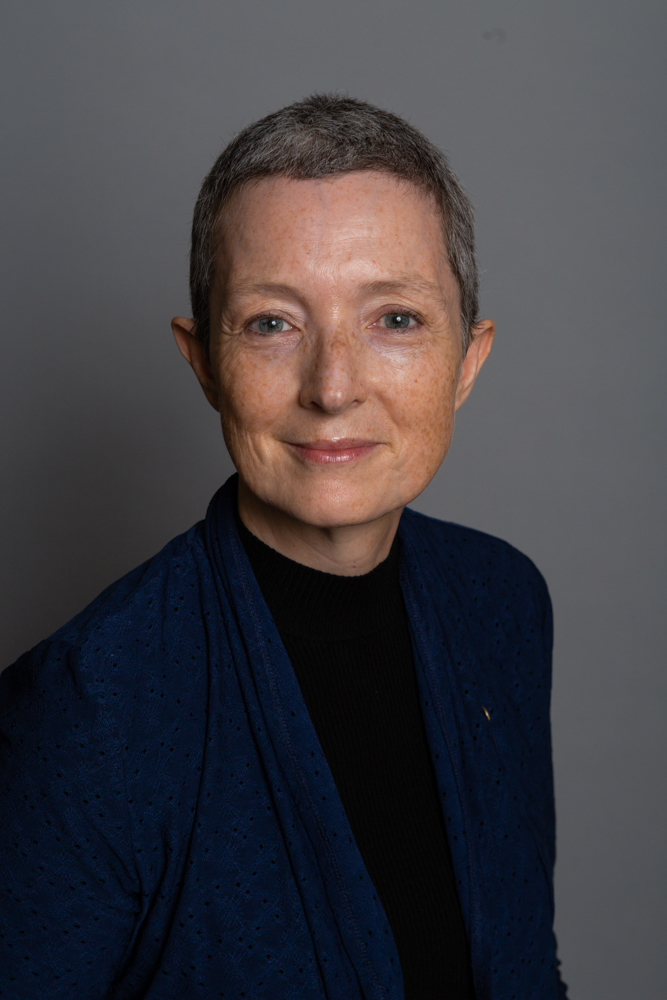 Sometimes research is serendipitous. For about eight years, I've been drawing on the early volumes of the Transactions produced by the Royal Irish Academy (RIA) and now, as the new President of our Academy, I serve on the Council for a very similar organization.
The RIA received its royal charter in 1786, almost a century before the RSC but, like our RSC, was organized around three disciplinary groupings: the RIA's first Council was divided into Committees of Polite Literature, Antiquities, and Science. Like the early RSC, it was committed to advancing, together, cultural and scientific pursuits. The early RIA, like the early RSC, was "public-facing": it published lectures given at its meetings and had essay competitions to which non-members could submit. In 1815, Harriet Kiernan won such a competition and became the first woman published in the Transactions. It was inclusive in other ways. From the 1780s, despite religious intolerance entrenched in law, the RIA included members of various faiths.
Like the RSC, the RIA was imagined as a lever by which to advance nation-building. In the first volume of the Transactions, Robert Burrowes declared the RIA's aim to be of "great national utility" and wrote of his colleagues, "If their endeavours shall but serve to excite in their countrymen some sense of the dignity of mental exertion, if their exhortation and example shall be so far successful as to become the means of turning vacant thoughts to science and to utility, their labours are abundantly recompensed" (xiii, xi). Likewise, the short history in the RSC's Montreal Meeting, 1891: Hand-Book describes the new Society's aspirations, including to "be of real service to the cause of the higher intellectual culture in the Dominion" and "by the interchange of ideas . . . [to] supply a needed stimulus to men of kindred pursuits" (5-6, 8).
Both organizations recognized that national interests would be advanced by rigorous scholarship and outreach, but they had biases, too. The RIA relegated Irish-language culture to "Antiquities," identifying "Polite Literature" primarily with literature in English. The RIA's very structure thus supported the colonial representation of Irish-language culture as belonging to the past and English culture as advanced. The early RSC recognized both English and French Canada with a sub-group on each culture ("Literature, with History, Archæology and allied subjects"). But, like the RIA, when the early RSC acknowledged Indigenous cultures it was to reinforce the colonial representation of them as past: in 1896, they published an essay on this topic titled "The Ancient Literature of America."
This is not only the history of Canada and of Ireland—it is also the history of Western disciplines. How we divide knowledge reflects assumptions of value: of what is modern, and what is not; of what is complex, and what is simple; of what matters, and what is trivial. Our work still operates to a significant extent within the borders that these early academic groups established.
I note all this to provide context for two proposals I have for all of you in this Academy.
First, in our shared commitment to the RSC's "inclusive excellence," we need to reflect seriously on the history of our fields so that we can continue to advance beyond the barriers raised by the historical organization of knowledge and art. I would suggest that we specifically need to better recognize Indigenous knowledge, community-based scholarship, and emerging fields.
Second, let's take advantage of the regional RSCs, many of them new, to advance further those early projects of supporting "the dignity of mental exertion" and "the interchange of ideas." Libraries are still busy and music venues still proliferate. Fan conventions are springing up to provide spaces to talk about new media and old. I've spoken about my research a few times at Hal-Con: it regularly has dozens of sessions in the Arts and Humanities, covering topics such as drawing, creative writing, and the history of sub-genres. Our fields and subject matter are thriving just outside our university gates. Let's spend more time there. 
Let's also further the cross-disciplinary work our predecessors imagined. Global problems require interdisciplinary assessment and at least partly cultural solutions: to change our habits in ways that reduce our carbon footprint, to think more critically about stereotypes, to support meaningful public discourse amidst technological changes, and so on. Let's support these important conversations. The regional RSCs are an opportunity to "think globally, act locally."
A large part of my role in these conversations is to listen--please contact me anytime with your suggestions or concerns.
Julia M. Wright, President of the Academy of Arts & Humanities