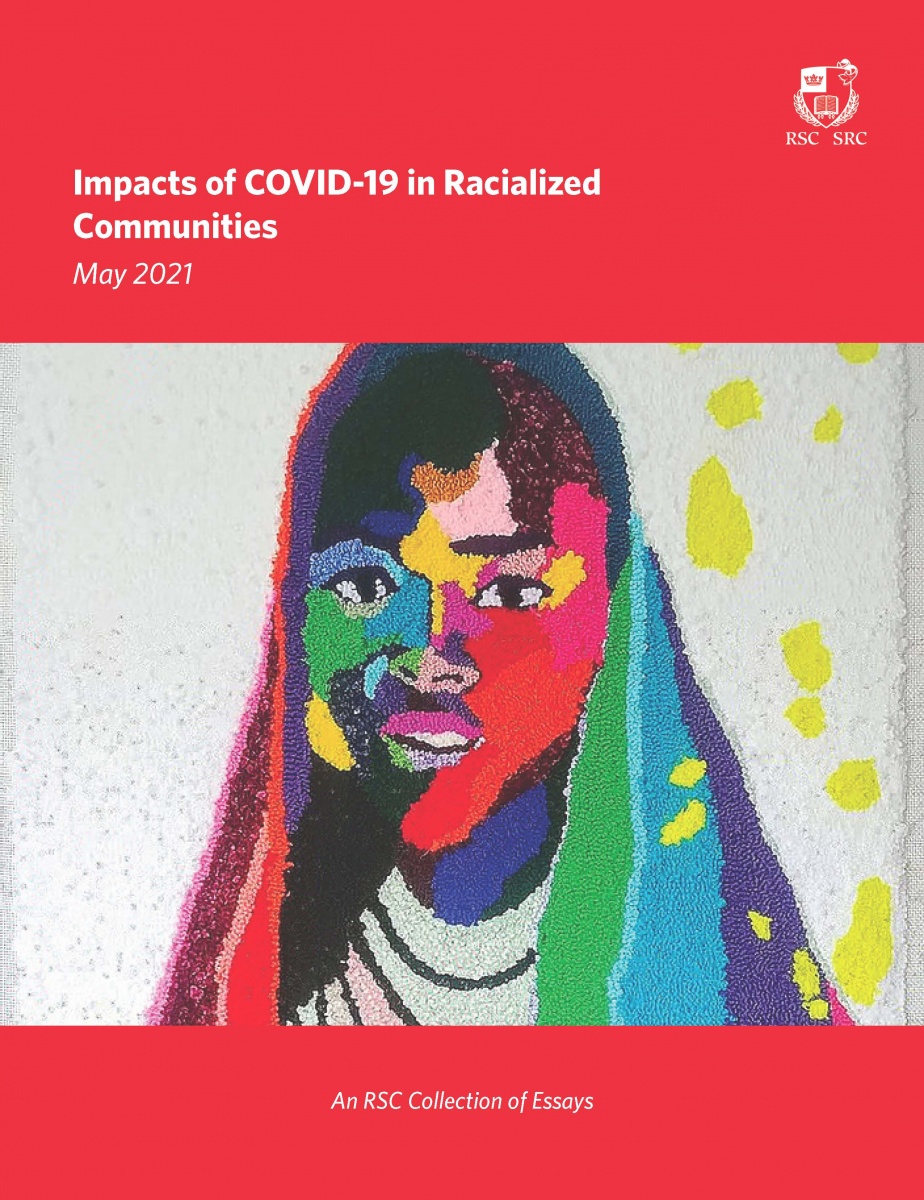 Established by the President of the Royal Society of Canada in April 2020, the RSC Task Force on COVID-19 was mandated to provide evidence-informed perspectives on major societal challenges in response to and recovery from COVID-19. 
The Task Force established a series of Working Groups to rapidly develop Policy Briefings, with the objective of supporting policy makers with evidence to inform their decisions. 
Overview of Impacts of COVID-19 in Racialized Communities
Most Canadians do not consider themselves to be racist. In fact, they are often quick to deny their racism and that of the society at large, mainly because racism is generally understood to be overt or physical in nature. Physical acts of violence against racialized people or created incidents such as setting fires to their homes can readily be understood as racist; however, racism is expressed in many covert and often subtle ways. One of the objectives of this working group on racialized communities is to expose the myriad of ways in which racism is formed and expressed in Canadian society. 
Authors of the Essays
Upton D. Allen, Professor of Paediatrics, Hospital for Sick Children, University of Toronto

Tya Collins, Faculté des sciences de l'éducation, Université de Montréal 

George J. Sefa Dei, Professor of Social Justice Education, Ontario Institute for Studies in Education, University of Toronto

Frances Henry, Professor Emerita, York University

Awad Ibrahim, Theory, Cultural Studies, Black Studies, University of Ottawa

Carl E. James, Department of Sociology, York University

Johanne Jean-Pierre, School of Child and Youth Care, Ryerson University

Audrey Kobayashi, Department of Geography, Queens University

Kathy Lewis, Toronto District School Board Secondary School Teacher, ACL - Equity, Student Engagement, Achievement and Well-being, OCT, BEd, MEd - SJE; Ontario Institute for Studies in Education, University of Toronto

Kwame McKenzie, CEO, Wellesley Institute

Renisa Mawani, Department of Sociology, The University of British Columbia

Akwasi Owusu-Bempah, Department of Sociology, University of Toronto

Rinaldo Walcott, Women and Gender Studies Institute, University of Toronto

Njoki N. Wane, Ontario Institute for Studies in Education, University of Toronto
 
For further information or for media requests, contact Erika Kujawski at ekujawski@rsc-src.ca. 
Social Media Image: