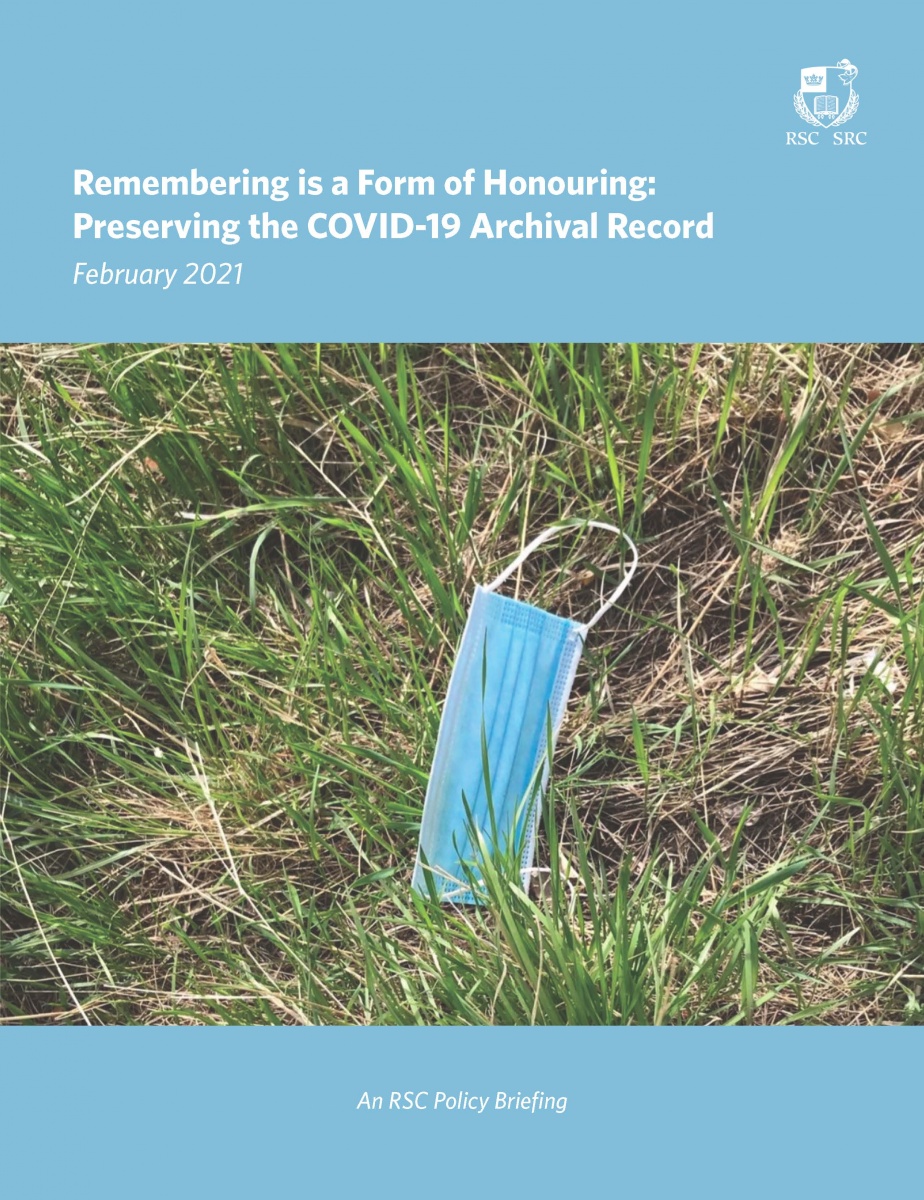 Established by the President of the Royal Society of Canada in April 2020, the RSC Task Force on COVID-19 was mandated to provide evidence-informed perspectives on major societal challenges in response to and recovery from COVID-19. 
The Task Force established a series of Working Groups to rapidly develop Policy Briefings, with the objective of supporting policy makers with evidence to inform their decisions. 
Overview of Remembering is a Form of Honouring: Preserving the COVID-19 Archival Record

Archives offer essential primary information to historians, scholars from other disciplines including historical epidemiology, families doing genealogies, the media -- for anyone doing research into the past. Some aspects of disease history, such as government measures or official public health responses, are generally recorded for posterity in government archives. Newspapers have been invaluable accounts for establishing timelines, although they must be carefully analyzed for their biases and silences. But once we leave the realm of the 'public' record, uncovering past experiences becomes much more challenging.
Authors of the Report
Esyllt W. Jones, (Chair) Professor of History and Dean of Studies at St John's College, University of Manitoba 
Shelley Sweeney, Senior Scholar, Archives & Special Collections, University of Manitoba 
Ian Milligan, Associate Professor of History, University of Waterloo
Greg Bak, Associate Professor of Archival Studies, Department of History, University of Manitoba 
J.M. McCutcheon, Part-time Professor, History, University of Ottawa and Executive Director, Association of Canadian Archivists

For further information or for media requests, contact Erika Kujawski at ekujawski@rsc-src.ca. 
This report has also been published in the FACETS collection of RSC Policy Briefings. The report is available here. 
Social Media Image: