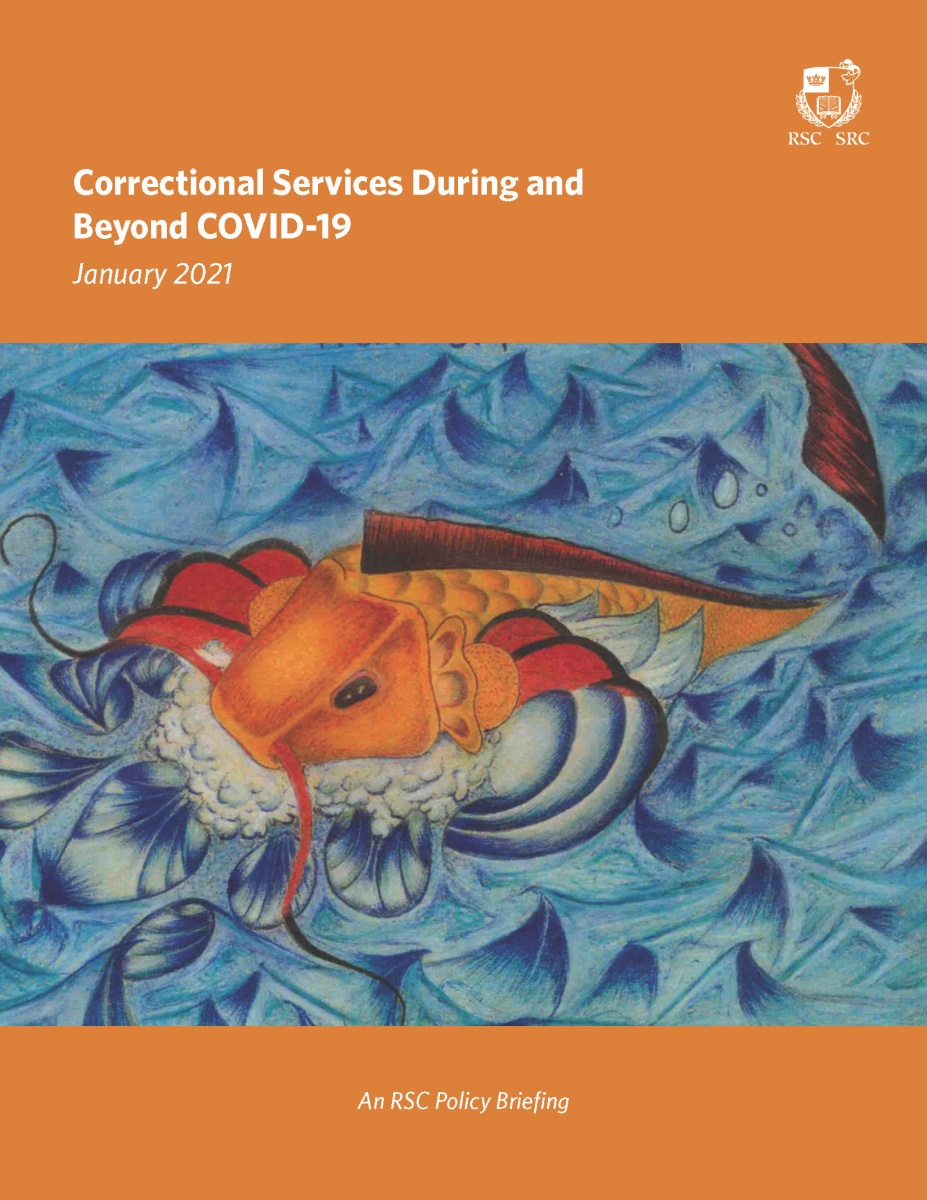 Established by the President of the Royal Society of Canada in April 2020, the RSC Task Force on COVID-19 was mandated to provide evidence-informed perspectives on major societal challenges in response to and recovery from COVID-19. 
The Task Force established a series of Working Groups to rapidly develop Policy Briefings, with the objective of supporting policy makers with evidence to inform their decisions. 
Overview of Correctional Services During and Beyond COVID-19
Correctional services, both institutional and within the community, are significantly impacted by COVID-19. The COVID-19 pandemic has shown those living and working in correctional facilities are particularly susceptible to exposure to potential contagions. Canadian correctional institutions, like prisons in many other countries, are affected by high population turnover, "overcrowding and restricted movement, inaccessible or poor health care, […] high prevalence of chronic disease and comorbidity, and an aging custodial population [which] exacerbate […] risks" and fears of contagion among staff, officers, and incarcerated persons (Pyrooz, Labrecque, Tostlebe, & Useem, 2020np; see also Akiyama, Spaulding, & Rich, 2020; Maruschak, Berzofsky, & Unangst, 2015; Novisky, 2018). The pandemic also poses acute challenges and agonizing decisions for correctional administrators whose responsibilities now include challenges imposed by the COVID-19 pandemic, as well for those working in community correctional service as they work to support the re-entry experiences of formerly incarcerated individuals.
Authors of the Report
Sandra Bucerius, PhD, Associate Professor, Department of Sociology and Director, Centre for Criminological Research, University of Alberta
Ben Crewe, PhD, Professor of Penology and Criminal Justice, Institute of Criminology, University of Cambridge, UK
David Pyrooz, PhD, Associate Professor of Sociology, Faculty Associate of Institute of Behavioral Science, University of Colorado Boulder
Rosemary Ricciardelli, PhD, MRSC, Professor, Department of Sociology, Memorial University of Newfoundland
Justin Tetrault, PhD, Assistant Professor, Department of Sociology, King's University College at Western University
For further information or for media requests, contact Erika Kujawski at ekujawski@rsc-src.ca. 
This report has also been published in the FACETS collection of RSC Policy Briefings. The report is available here. 
Social Media Image: