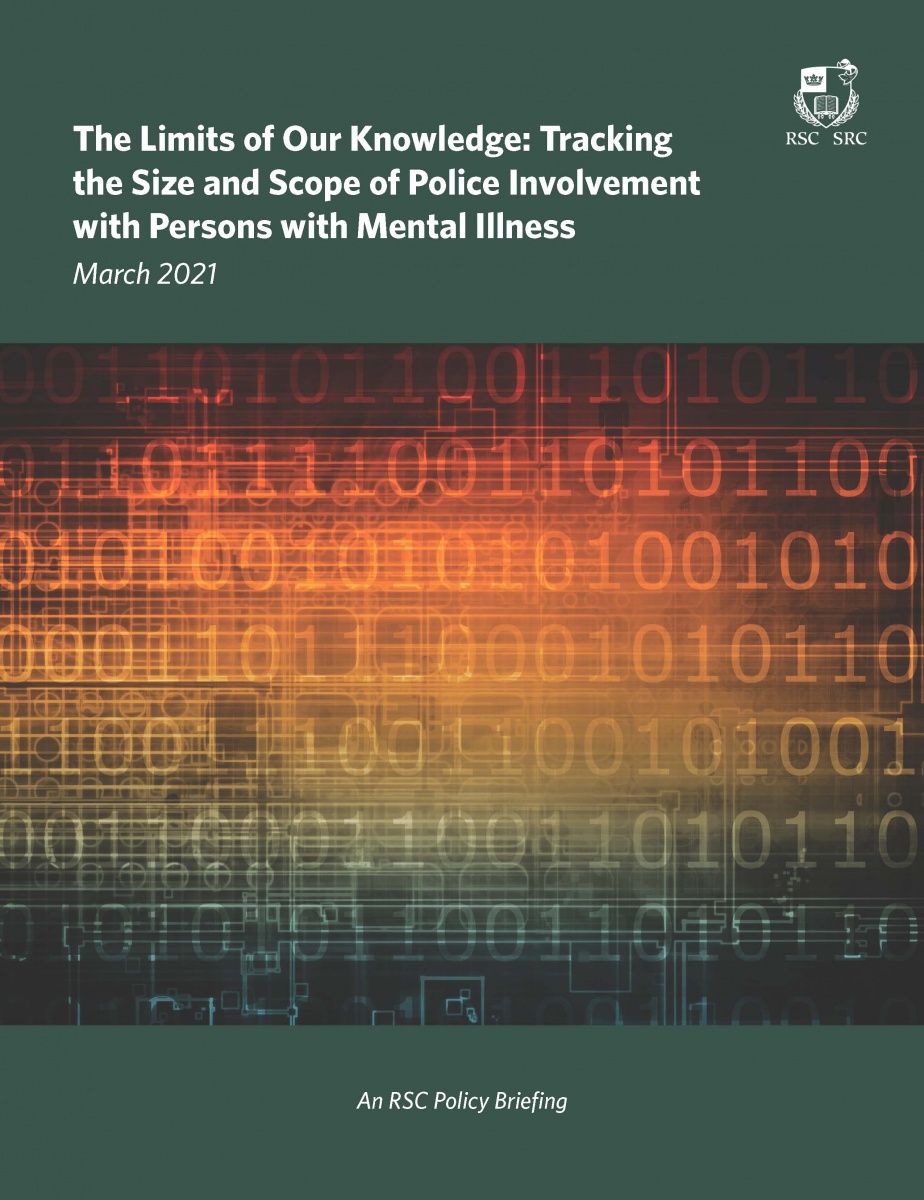 Established by the President of the Royal Society of Canada in April 2020, the RSC Task Force on COVID-19 was mandated to provide evidence-informed perspectives on major societal challenges in response to and recovery from COVID-19. 
The Task Force established a series of Working Groups to rapidly develop Policy Briefings, with the objective of supporting policy makers with evidence to inform their decisions. 
Overview of The Limits of Our Knowledge: Tracking the Size and Scope of Police Involvement with Persons with Mental Illness

Following protests of police involvement in several high-profile deaths of individuals experiencing a mental health crisis, a number of Canadian individuals and groups have advocated in response for various policy positions—ranging from enhanced police training and new policing programs to reallocating police funding to healthcare and social work groups and, in some instances, outright abolishment of public police.
"Consistently lacking from much of the public discourse is a thorough understanding of the myriad of ways in which policing intersects with mental health issues, the prevalence of mental health issues within police calls for service, the nature of interactions between persons with mental illness (PMI) and police, and the unique challenges in this area facing Indigenous communities in Canada."
Authors of the Report
Laura Huey, Professor of Sociology, Western University 
Lorna Ferguson, PhD Student, Western University 
Adam D. Vaughan, Assistant Professor, School of Criminology & Criminal Justice, Texas State University
For further information or for media requests, contact Erika Kujawski at ekujawski@rsc-src.ca. 
This report has also been published in the FACETS collection of RSC Policy Briefings. The report is available here. 
Social Media Image: