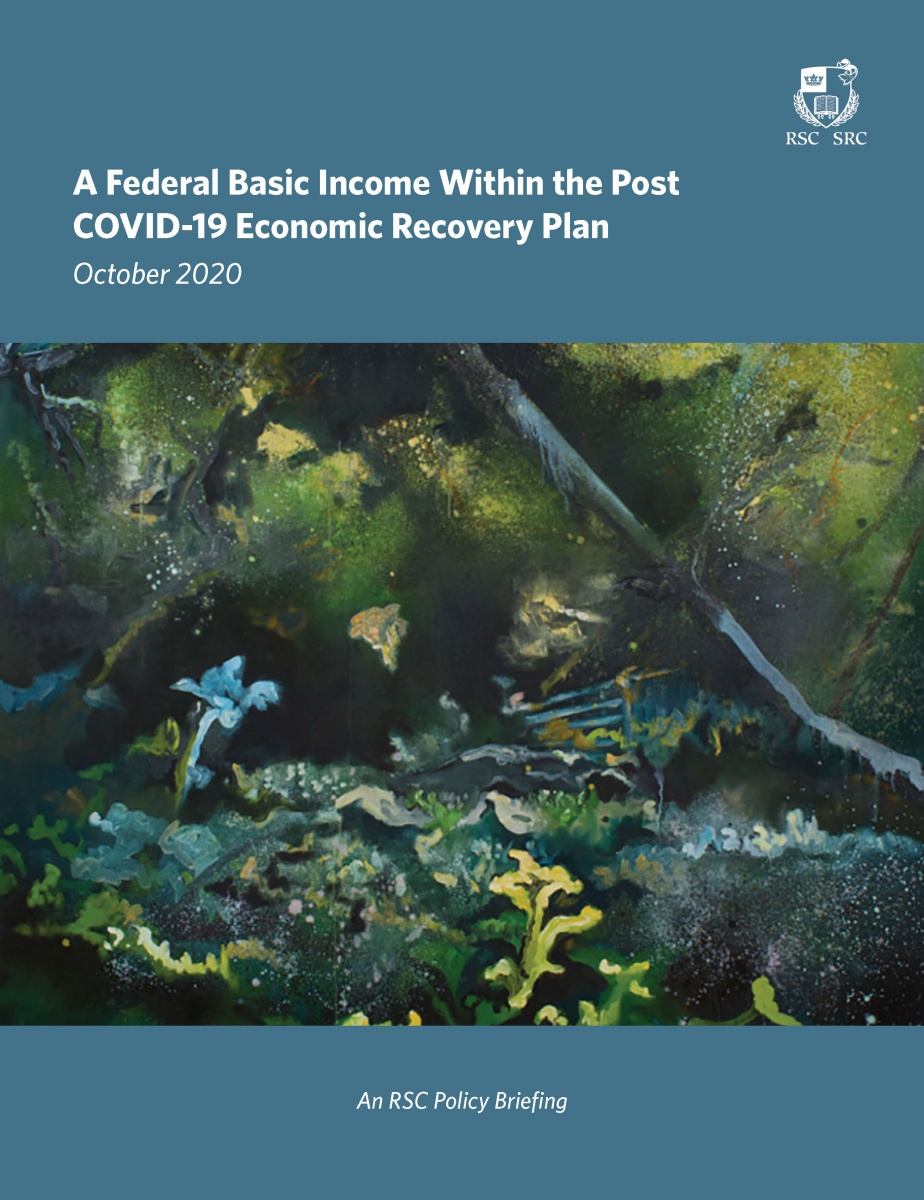 Established by the President of the Royal Society of Canada in April 2020, the RSC Task Force on COVID-19 was mandated to provide evidence-informed perspectives on major societal challenges in response to and recovery from COVID-19. 
The Task Force established a series of Working Groups to rapidly develop Policy Briefings, with the objective of supporting policy makers with evidence to inform their decisions. 
Overview of A Federal Basic Income Within the Post COVID-19 Economic Recovery Plan
COVID-19 has shone a harsh light on the extent of poverty in Canada. The arrival of the pandemic in Canada affected the health of the population and made unprecedented demands on the healthcare system across Canada. The greatest impact fell on expressly vulnerable populations in long term healthcare facilities, amongst migrant guest worker clusters and in areas of more intense concentrations of large urban populations. That these Canadians were living in lowincome, high-density areas of larger communities where space and self-isolation were more difficult, contributed to their enhanced infection rate. Their diminished health prospects affect their families, neighbourhoods, and resistance to any infection, let alone an infection as potentially life threatening as the COVID-19 Coronovirus.
Authors of the Report
Hugh Segal is Mathews Fellow in Global Public Policy at Queen's University and senior Advisor at Aird Berlis, LLP
Evelyn L. Forget is Professor in the Rady Faculty of Health Sciences at the University of Manitoba
Keith Banting is Professor Emeritus and Stauffer-Dunning Fellow in the School of Policy Studies at Queen's University, and a Fellow of the Royal Society of Canada
For further information or for media requests, contact Erika Kujawski at ekujawski@rsc-src.ca. 
This report has also been published in the FACETS collection of RSC Policy Briefings. The report is available here.