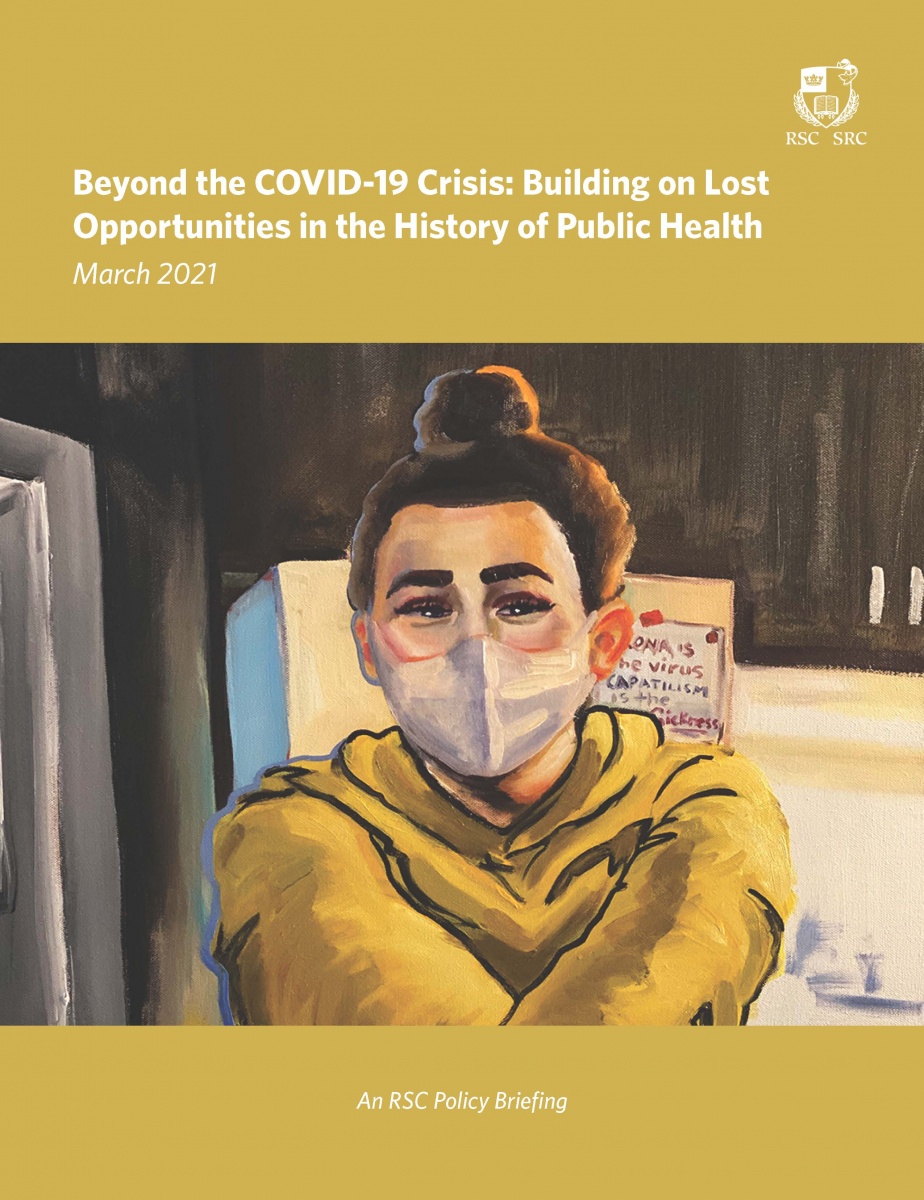 Established by the President of the Royal Society of Canada in April 2020, the RSC Task Force on COVID-19 was mandated to provide evidence-informed perspectives on major societal challenges in response to and recovery from COVID-19. 
The Task Force established a series of Working Groups to rapidly develop Policy Briefings, with the objective of supporting policy makers with evidence to inform their decisions. 
Overview of Beyond the COVID-19 Crisis: Building on Lost Opportunities in the History of Public Health

COVID-19 has forced us to re-learn the importance of maintaining basic infectious/communicable disease control capacity, and revealed the cost of our failure to do so. It has also drawn our attention to the intersection between social inequality, racism and colonialism, and vulnerability to disease. In addition to investing in our capacity to contain disease outbreaks as they occur, we must plan now for how to achieve greater health equity in the future, by addressing underlying economic and social conditions, and providing meaningful access to preventive care for all. This is how we build a truly resilient society.
Authors of the Report
Esyllt Jones, RSC College, Professor of History, Dean of Studies, St John's College, University of Manitoba
Heather MacDougall, Associate Professor Emerita, University of Waterloo 
Laurence Monnais, FRSC, professor of history and director of the Center for Asian Studies, Université de Montréal 
James Hanley, Professor, Department of History, University of Winnipeg 
Catherine Carstairs, Professor, Department of History, University of Guelph 
For further information or for media requests, contact Erika Kujawski at ekujawski@rsc-src.ca. 
This report has also been published in the FACETS collection of RSC Policy Briefings. The report is available here. 
Social Media Image: