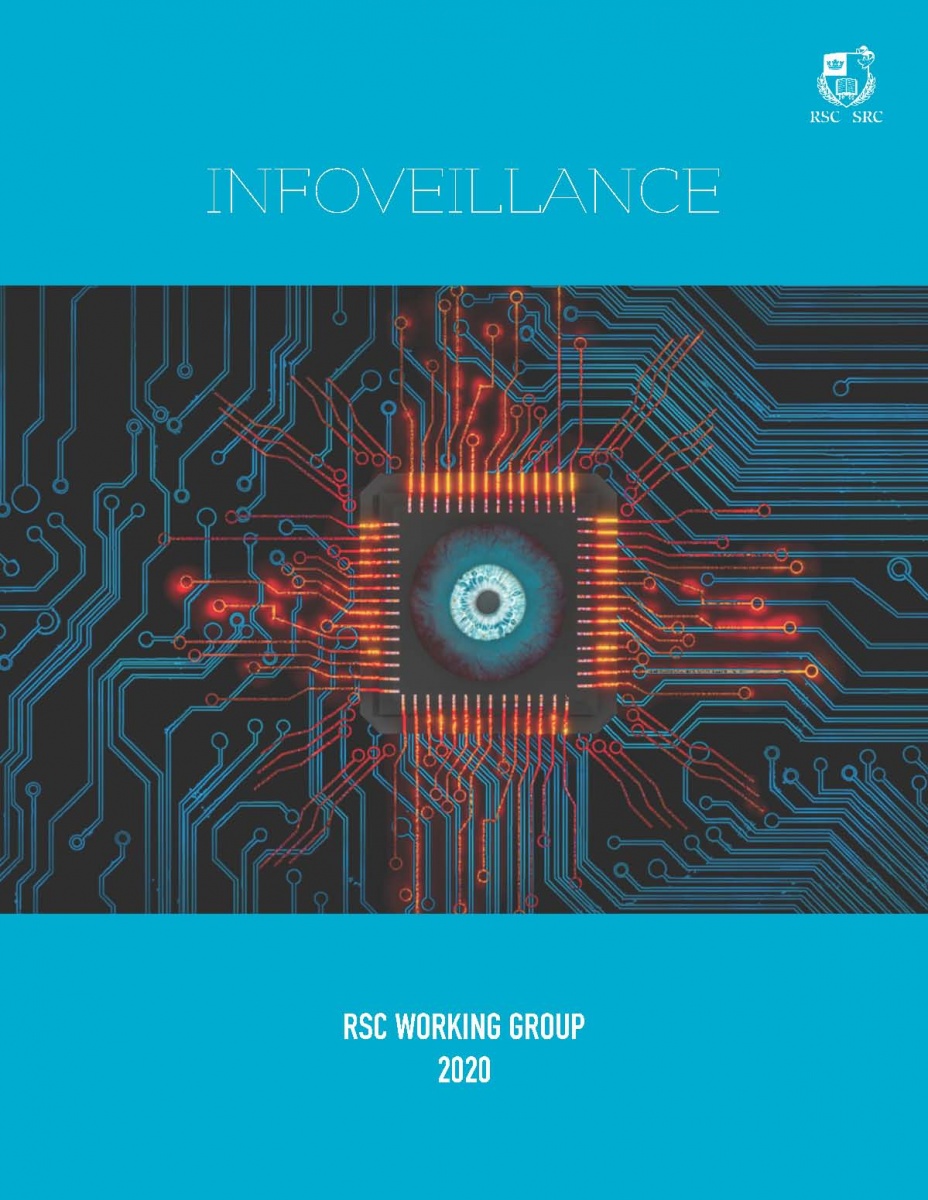 The RSC contributes to a better future by mobilizing its uniquely multidisciplinary and multigenerational membership to address broad societal issues confronting Canada and the world.  To this end the Committee on Public Engagement has established a working group to consider the implications of surveillance, data, privacy and equality. 
The working group has begun work in analyzing a transition from individualistic notions of 'privacy protection' to the arrival of surveillance capitalism, which refers to an economic system of accumulation based on the commodification of personal data. Surveillance capitalism has many features including datafication (social action transformed into quantified data), dataism (a naïve belief in the capacity of data to solve human problems), dataveillance (using data for surveillance of populations and individuals), and discriminatory profiling (with particular implications for people from already-marginalized communities).  
Formed before the onset of COVID-19, the pandemic now provides an additional lens through which to consider the application of these concepts. 
The Working Group Members are: Jane Bailey (University of Ottawa); Benoît Dupont (Université de Montréal); Anatoliy Gruzd (Ryerson University); and David Lyon (Queen's University).
2020|06|17  [ EN | FR ] Publication #1 | David Lyon | Surveillance Beyond Privacy
2020|06|24  [ EN | FR ] Publication #2 | Benoît Dupont | COVID-19: The Potential Abuses of Personal Data Surveillance
2020|08|19  [ EN | FR ] Publication #3 | Anatoliy Gruzd | Canada's Out-of-Date Online Privacy Rules Aren't Protecting You
2020|09|02  [ EN | FR ] Publication #4 | Jane Bailey, Jacquelyn Burkell and Valerie Steeves | AI Technologies - Like Police Facial Recognition - Discriminate Against People of Colour