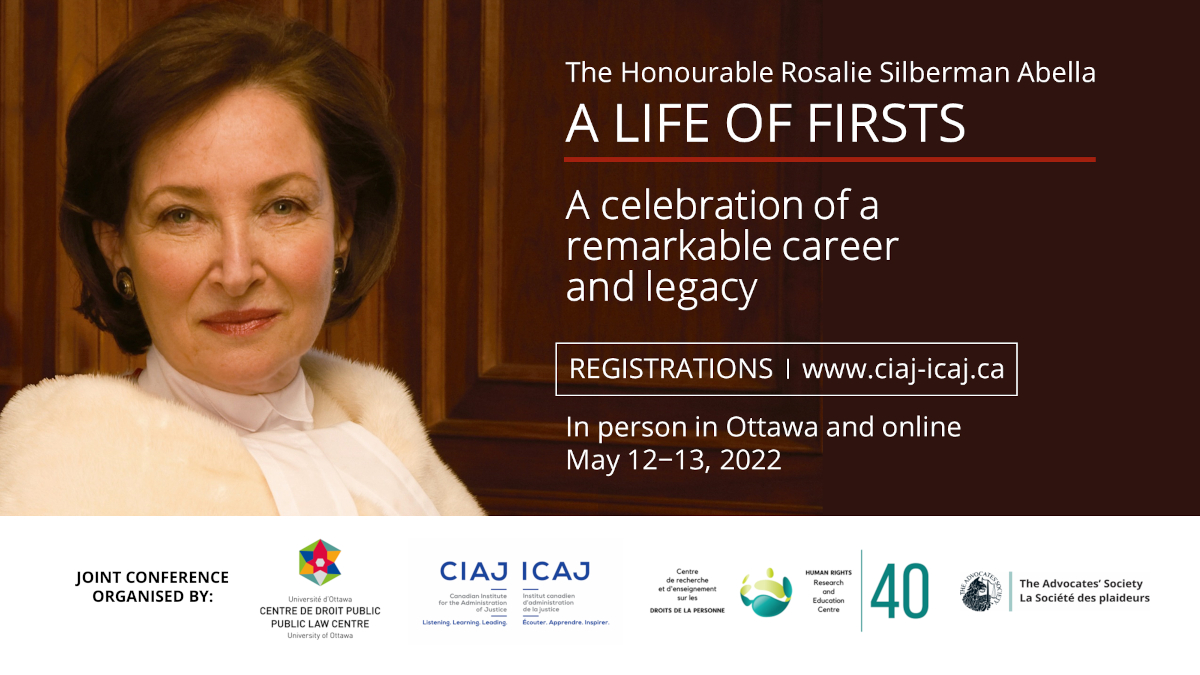 The uOttawa Public Law Centre, the Canadian Institute for the Administration of Justice, the Human Rights Research and Education Centre, and The Advocates' Society are organizing a two-day conference to celebrate the remarkable career legacy – and exceptional life –  of the Honourable Rosalie Silberman Abella. 
The conference will take place in person in Ottawa and online from May 12-13, 2022, in the presence of the guest of honour. Some 65 speakers, who are key players in the justice system from across Canada and abroad, will come together to pay tribute and examine her influence on law and society.
 
Event: The Honourable Rosalie Silberman Abella – A Life of Firsts 
Date: May 12 & 13, 2022
Location: In person at Delta Hotel Ottawa City Centre, and online (live streaming)
Cocktail: May 11, 2022, National Gallery of Canada
Brochure and details: https://ciaj-icaj.ca/en/upcoming-programs/justice-rosalie-abella-conference-2022/
NOTE: Cocktail and Banquet tickets are also available separately.