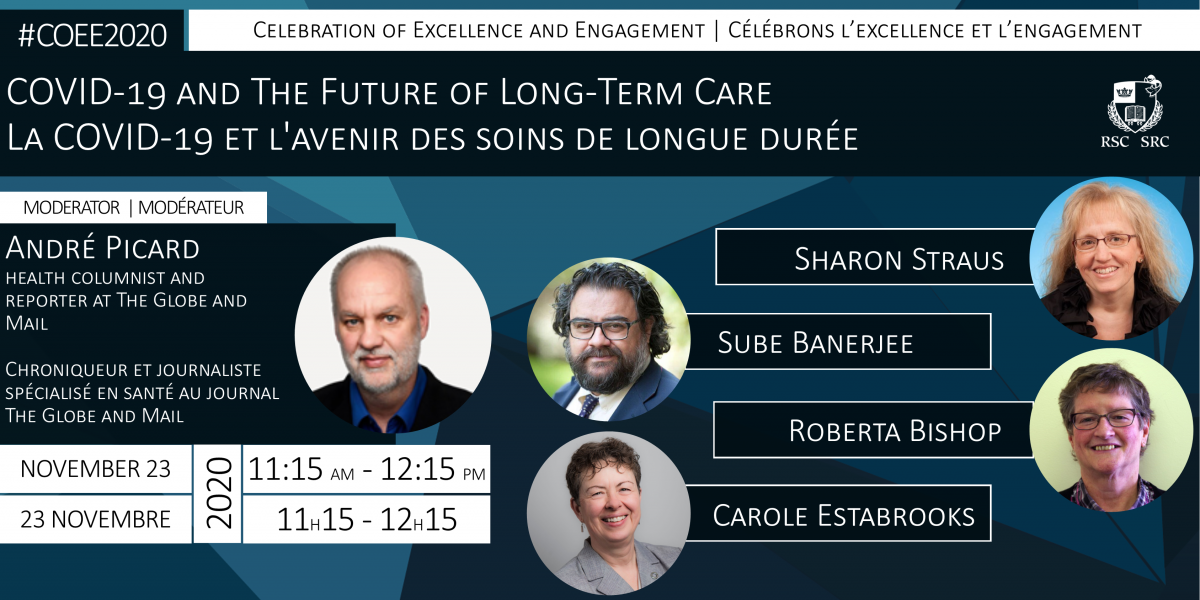 In July, the RSC published a Policy Briefing called Restoring Trust: COVID-19 and the Future of Long-Term Care. What has been the impact of the report, and what are next steps?
MODERATOR | André Picard, Health columnist at The Globe and Mail and the author of six books.
PANELISTS
Sharon Straus, University of Toronto
Sharon Straus' research focuses on advancing the science and practice of using research in clinical and policy decision making to improve patient care and strengthen our health system, advancing the science of knowledge synthesis, and enhancing patient engagement in research.
Sube Banerjee, Executive Dean - Office of Vice Chancellor, University of Plymouth
Sube Banerjee is a Professor of Dementia and Associate Dean at Brighton and Sussex Medical School, directing its Centre for Dementia Studies. Clinically he works as an old age psychiatrist.
Roberta Bishop, Operations Manager, Rainbow Resource Centre
Member of VOICES, a citizen advisory group for a large pan-Canadian research project, Roberta's participation is both personal and professional - family experiences in LTC; and system navigation for 2SLGBTQ+ adults.
Carole Estabrooks, University of Alberta
Dr Estabrooks' research focuses on quality of care, quality of life and quality of end of life for older adults living in LTC, and on LTC workforce quality of work life.