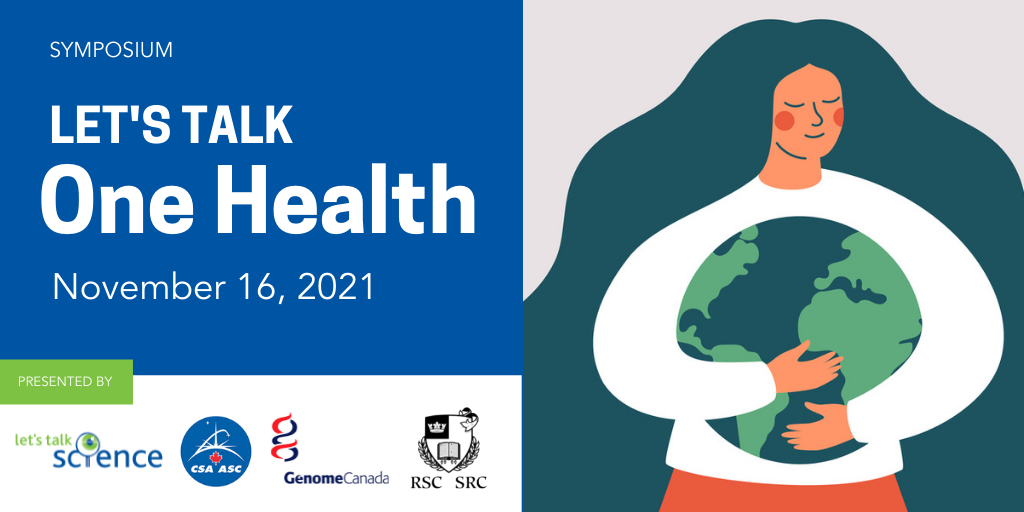 Who should attend: Grade 9, 10, 11, 12 Students (if the student is slightly older or younger than the age range, they are still welcome to participate.)
What does health mean in the coming years and decades? How does the ongoing global pandemic shift our thinking?
Discover a leading-edge way of thinking by exploring the concept of One Health. 
One Health is the interconnectedness of systems across human, animal and ecological determinants of health. From the most simple organism to the most complicated one, when it comes to health, we are all linked.
This connection ensures wellness when health is supported and risks nefarious effects, as shown by the COVID-19 pandemic when it is not.
Join a panel of world-renowned scientists, visionaries and researchers to learn more about One Health. Participate in a leading-edge discussion touching upon Indigenous knowledge systems and how this concept can hold the key to managing the next global crisis. As part of the panel, David Saint-Jacques, Canadian Space Agency astronaut will deliver a keynote around One Health and his personal experience with the concept.
Let's Talk One Health is brought to you in partnership with the Canadian Space Agency, Genome Canada and the Royal Society of Canada.