Search

Expert Panel Reports for Memorial University of Newfoundland
Search for an Expert Panel report based on the criteria below. Select or enter your desired criteria and click on 'Apply'. The results will appear in the list below.
Search Results
Abstract:
A solid scientific understanding of the behaviour and environmental impacts of crude oil if accidentally released into aqueous environments can make an important contribution to the identification...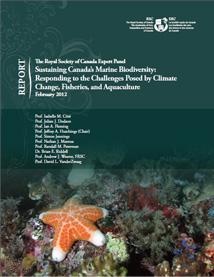 Topic:
Canadian Marine Biodiversity
Abstract:
Canada is an ocean nation. Our motto, A Mari Usque Ad Mare, means "from sea to sea." Eight of ten provinces and all three territories — home to 86% of the Canadian population — are adjacent to...
Topic:
Offshore Oil and Gas
Abstract:
The Government of British Columbia (BC) has asked the Government of Canada to consider lifting the federal moratorium on oil and gas activities offshore of British Columbia. In response, the...