RSC ATLANTIC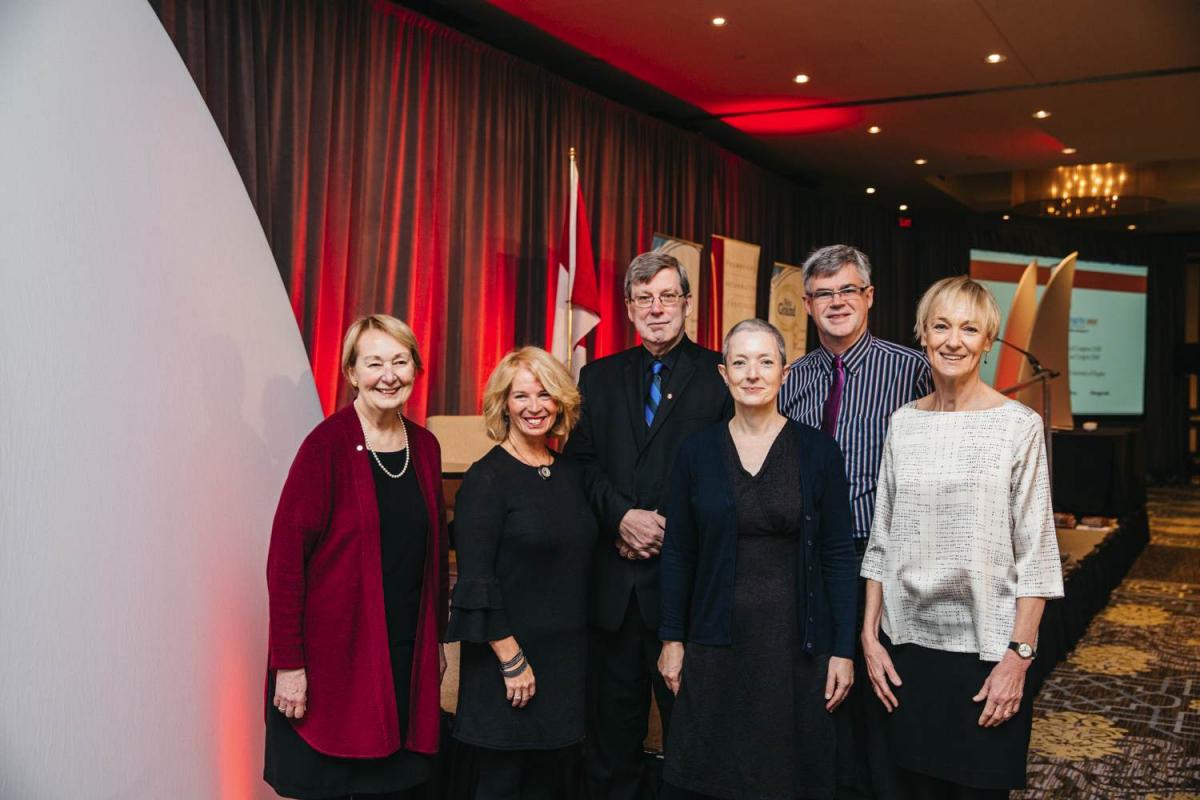 From 2006 to 2012, Sandra Irving, FRSC, served as Chair of the RSC President's Advisory Council. During that time, the RSC undertook a five million dollar capital campaign to reinforce its capacity to promote, recognize, and advise. One of the priorities of the Extending Excellence campaign was to establish regional programming capacity. Due to a generous gift from Sandra and Arthur Irving, the RSC established RSC Atlantic in 2008. The RSC and the Fellowship are grateful to the Irvings for their support of Atlantic Canadian scholars and universities.
RSC Atlantic is a first step towards engaging more directly and dynamically with RSC Fellows, New Scholars, Institutional Members, as well as existing and new stakeholders (e.g., high school students), community institutions (e.g., local libraries, hospitals), and potential private sector supporters, in Atlantic Canada. RSC Atlantic holds as its mandate: 1) to promote the RSC in Atlantic Canada; 2) to ensure that excellent nominations from the Atlantic region for: (i) Fellowship in the Academies of the RSC, (ii) membership in the RSC College of New Scholars; and (iii) RSC Awards are regularly brought forward; 3) to promote appropriate participation from Atlantic Canada in RSC Nominating Committees, Standing Committees, Task Forces, and Expert Panels; 4) to undertake a range of activities in Atlantic Canada in support of strategic directions outlined in the RSC Strategy for Renewal and Growth 2012-2017; and, 5) to assist with the stewardship and promotion of Institutional Membership in the region. RSC Atlantic is led by the Atlantic Steering Committee, which will include no fewer than five members chosen to reflect a range of backgrounds and expertise (all three Academies and College of New Scholars).
OPEN ACADEMY
RSC Atlantic LogoAn "Open Academy" involves a small gathering of people in a public environment, the goal of which is to increase knowledge through the presentation and discussion of a stimulating topic of current interest arising from the arts, humanities, or sciences. The Open Academy is held in community-accessible spaces such as coffee houses, restaurants, recreation centers, provincial archives, museums, art galleries, Graduate Houses, or local libraries. In a sense, the organizers of the Open Academy form a partnership with their prospective venues, each of them benefitting from the opportunity to bring engaged members of the academy and the general public together to debate and discuss topics ranging from spirituality to ecology. 
Open Academies are publicly advertised and are free to the general public. They will be organized around 2-4 experts in the field (for example, artists, scientists, scholars, or teachers) who have specialized knowledge of the topic under consideration. These individuals will act as a catalyst for public discussion, most frequently making short presentations themselves before engaging the audience and fellow presenters in an active analysis of issues. However, opportunities for engagement in the Open Academy do not exclude creative presentations such as plays, readings, art exhibitions, and visual showings that focus on a topic of current interest and generate public discussion in the context of the Open Academy. 
Up to 15 Open Academies will be funded annually to Atlantic Canada host institutions (which must be RSC institutional members) in the next few years. See our website for a complete list of Institutional Members in the Atlantic region. The allocated budget per event is a maximum of $3,000. 
APPLY TO HOST AN OPEN ACADEMY