---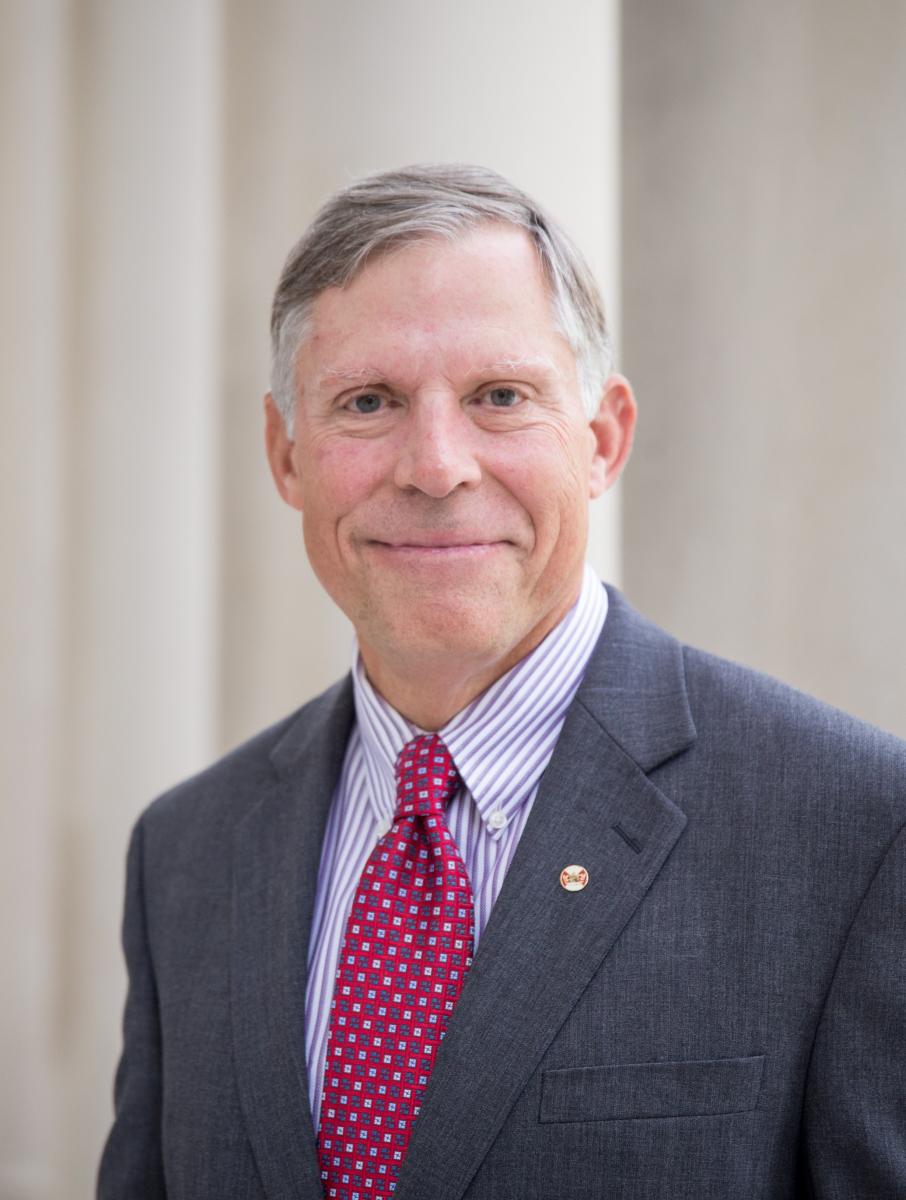 Dear RSC colleagues, partners and friends, 
Two years ago, Her Excellency the Governor-General of Canada, Julie Payette, emphasized to us that "Canada and the world are facing many challenges and opportunities, many of which are deeply complex and intertwined. We need everyone's involvement, and in particular the talented and creative minds of the Royal Society of Canada to cooperate, move forward and help find solutions for the future".
Today, this need seems greater than ever as domestic and international events remind us frequently of profound changes that go beyond even those faced by the RSC founders in the later nineteenth century. The good news is that our Strategic Plan has been helping us achieve remarkable steps forward in mobilizing the RSC membership and catalyzing actionable discussion on urgent issues ranging from Arctic sustainability and digital transformations to science, trust and democracy. The bad news is that there is so much more to be done in order to continue doing our best to help society build a better future.
Recent highlights illustrate key features of RSC initiatives that are proving highly successful in leveraging our cross-disciplinary, multi-generational, and increasingly inclusive capacity. The Science, Trust and Democracy in the Digital Age symposium on September 19-20 attracted a full-house as well as an engaged virtual audience thanks to a robust partnership with the University of Ottawa and the Embassy of France. Following the precedent set last year to domestic G7 Academy Research Summits here in Canada, this symposium featured participation by the Académie des sciences as well as the National Academy of Sciences. By developing such partnerships, the RSC is able to increase resources for specific initiatives as well as to reach larger and more diverse audiences. The results thus far of this strategic approach are truly encouraging, and many thanks to all those who have contributed to these partnerships.
Similarly, and as demonstrated by the success of RSC Atlantic, the potential of RSC to contribute both domestically and internationally extends to all parts of Canada. In keeping with the Strategic Plan's ambition to mobilize membership and catalyze discussion from coast to coast to coast, this potential has been made increasingly clear as recently illustrated by the formal launch of RSC@Massey on October 28. Organized in collaboration with the University of Toronto and also attracting a full house, this event demonstrated the value of locally accessible opportunities to advance the RSC mandate in ways that complement those of related organizations. After two years of encouraging developments, the prospect of RSC branches across Canada each pursuing coordinated initiatives to advance the annual priorities is truly energizing as a way to increase our impact in these uncertain times.
At the same time, of course, the greater potential of such steps forward depends upon increased resources. As an organization primarily funded by individual and institutional members, it has been thrilling to see how a specific philanthropic donation can make an additional major difference to RSC operations. While governments today are open to helping support specific projects, philanthropic support holds the most promise for enabling multi-year planning to produce sustained impact for the benefit of Canada. Many thanks for considering how best to build on past support and please do not hesitate to contact me at any time to discuss the exciting philanthropic possibilities offered by the RSC  Strategic Plan.
In closing, let me emphasize what an enormous privilege it is to serve as President of the RSC, and to express my profound gratitude to all those who contribute so generously to RSC work. From the talented, high-performance team at Walter House and inspiring, devoted Council colleagues to all the RSC members and partners across Canada and around the world, the RSC community is truly well-placed to go far beyond even the ambitions of the founders in 1882. I look forward to seeing you all at the Celebration of Excellence and Engagement in Ottawa (record registration already!), and, at the conclusion, to begin supporting the new RSC leadership team under Jeremy McNeil. Merci beaucoup et à la prochaine.
---
August 2019 
Dear RSC colleagues, partners and friends,
One highlight for me each summer here at Walter House, the beautiful and wonderfully functional RSC home, is the chance to think through how the newly-elected cohort of Fellows and RSC College members complements and deepens the expertise that we can offer to the larger society. While the 2019 cohort will be publicly announced shortly, the brief videos produced by each arriving scientist, scholar or artist that we have been releasing through social media each day this year illustrate compellingly the ability of the RSC to stay at the forefront of knowledge and understandings of the past and present. These videos are such a great way to start each day with good news!
Let me take this opportunity to emphasize our indebtedness to the hundreds of colleagues who contribute each year to the challenging nomination-selection processes that we continue to update to achieve greater inclusive excellence. These colleagues include nominators, reviewers, and members of selection committees along with the RSC Secretary, Dr. Sheila Embleton, and all the Academy and RSC College Presidents and Secretaries, and supported by the Walter House team. Thanks to their talented and devoted efforts, we can all look forward to welcoming and engaging with the new RSC cohort at this year's Celebration of Excellence and Engagement at Ottawa's Chateau Laurier hotel on November 21-24. 
This summer has also been busy not only here in Ottawa but across Canada with events led in partnership by RSC Pacific and the emerging RSC Prairies-North. Along with earlier initiatives led by RSC Atlantic, SRC Québec, the Eastern Ontario Regional Meeting, and upcoming events at RSC@Massey, this year will fulfill the RSC strategic objective to engage and contribute locally, nationally and internationally. Much more needs to be done to develop this nascent capacity, however, and I invite everyone to participate in the initiatives most geographically convenient for them as an addition to the overall RSC activities. By combining such opportunities, the RSC community can address key issues at multiple levels, and thereby advance the annual priorities for mobilizing, catalyzing and sustaining the impact of our efforts.
Finally, let me encourage you to take advantage of the upcoming events that build upon our G7 and G20 collaborations with other national academies. At this time of rapid change across all research fields as well as in the larger society, these collaborations demonstrate the increasingly valuable (and quite unique) RSC ability to contribute an inclusive cross-disciplinary and multigenerational capacity that spans both long-established and emerging areas. If I judge from interactions with those leading national academies elsewhere, this capacity is envied elsewhere, given the increasing importance of complex societal issues such as this year's focus on the interplay of science, trust, democracy, and AI. Many thanks to all the RSC Fellows and  Members who continue to participate in this year's program of activities and especially to International Secretary, Dr. Marie D'Iorio, and the Walter House team. Moreover, the autumn RSC program illustrates forcefully the value of building partnerships to pursue specific initiatives, and it has been inspiring for all of us to work with partners to initiatives that go beyond what any of us could have achieved alone. Please visit the RSC website for regular event updates, and I hope to see you soon.
All the best for the end of summer and many, many thanks.
Chad Gaffield 
---
June 2019
Dear RSC colleagues, partners and friends,
National academies around the world have become increasingly preoccupied with the relationship between science and society. While no two countries share identical concerns, a common focus has sharpened on the extent to which rigorously reasoned and evidence-based perspectives may be dismissed in favour of arbitrary claims that defy even casual scrutiny. The central concern is that, during a time of profound digitally-enabled technological, economic and cultural change, trust in science can no longer be taken for granted.
In this context, the G7 national academies have come together this year to develop statements on three topics that cut across research fields as well as academic and popular policies and practices: Science and Trust; Artificial intelligence and Society; and Citizen Science in the Internet Age. 
In the short term, these statements aim to enhance the political discussions among the G7 governments this year including the Summit, to be held in Biarritz from 25 to 27 August 2019. In the longer term, these statements are a call to increased action by researchers, educators, the media and politicians to develop better ways to engage with society about urgent issues that threaten well-being.
In the G7 academy statement on Science and Trust, recommendations focus on science education; the principles of ethics, integrity and responsibility; science advice to decision-makers; and research quality, reproducibility, originality and relevance.  
Similar and distinct concerns characterize the recommendations of the national academies in the statement on Artificial Intelligence and Society: the impact of AI on employment; systems and data trustworthiness; security; inclusive societal benefits; citizen education and rights as well as further research; destructive/military usage; and cross-sectoral cooperation including talent exchanges.
Finally, the national academies emphasize that today's scientific and scholarly research by citizens who are not "scientific professionals" builds upon previous "beyond-the-walls" strategies such as community-based participatory research. In Citizen Science and the Internet Age, the focus is also on science education, ethics, and security. In addition, recommendations call for increased funding for citizen science including targeted programs as well as increased ways to document and promote the research results of funded projects. 
Taken together, the three G7 academy statements consistently highlight the need for action to reverse growing societal inequality and threats to democracy that appear to defy increasing scientific knowledge and understanding of the past and present. In this context, the RSC is now organizing events with domestic and international partners to engage leading researchers and decision-makers about the topics of the 2019 statements. These events will take place during the months leading to this year's Celebration of Excellence and Engagement to be held in Ottawa, November 21-24, 2019. Details will be shared as soon as possible.
One major reason for optimism about the RSC's ability to address the global concerns highlighted in the G7 academy statements is the rapidly developing initiatives in RSC Pacific, RSC@Massey and RSC Québec under the collaborative leadership of Fellows and RSC College members from multiple institutions. Along with the well-established RSC Atlantic and emerging interest in creating RSC Prairies, these initiatives hold the potential for Canada-wide conversations and action on the urgent issues of science, trust, and democracy in the age of AI and the internet. Recent successful events such as at Government House in Victoria (led by RSC Pacific) and at the Université de Montréal (led by RSC Québec) clearly illustrate this potential.
In this way and in keeping with the Strategic Plan, RSC has similarly helped develop the G20 national academy statement on "Threats to Marine Ecosystems and Conservation of the Marine Environment –with Special Attention to Climate Change and Marine Plastic Waste" as well as the recently-launched Water Quality in the Americas: Risks and Opportunities a collective book published by the Inter-American Network of Academies of Sciences (IANAS). Such achievements illustrate the increasing urgency of RSC's enduring mission to provide intellectual leadership for the betterment of Canada and the world.
Many thanks to all those who have contributed so much to the RSC steps forward thus far in 2019, and all the best for an enjoyable and productive summer.
Yours in RSC, 
President Chad Gaffield
---
February 2019
Dear RSC colleagues, partners and friends,
The second year of implementing the RSC Strategic Plan began immediately after the inspiring Celebration of Excellence and Engagement in Halifax with the final G7 Research Summit for 2018. Entitled "Memory Institutions in the Digital Age ," this event used the RSC Expert Panel Report, The Future Now , (chaired by Patricia Demers) and the complementary CCA Assessment (chaired by Doug Owram), Leading in the Digital World  as points of departure for discussing the current state and future prospects of libraries, archives, museums and related institutions. Hosted on December 5 in partnership with the Library and Archives Canada, the CCA, and the Social Sciences and Humanities Research Council of Canada, this stimulating and fruitful event preceded the annual meeting of SSHRC Leaders, many of whom participated along with others from across government, universities, and community organizations. Special thanks to Pat and Doug!
In early December, we were also pleased to release the RSC Position Paper. January then brought a truly encouraging development with the federal "anticipatory" call for nominations for a planned Council on Science and Innovation. The fact that this Council so closely follows the recommendations of the RSC Position Paper is certainly noteworthy, and we hope that many members of the RSC community have expressed their interest in contributing to this important initiative. We are continuing to engage with federal colleagues, and expect a formal announcement in the near future.
At the RSC Council meeting on February 4th, members approved an action plan for 2019 with a continued focus on governance and operations to ensure conformity with existing by-laws, and to identify needed improvements for consideration at the annual business meeting in November. Council members also approved creation of a Standing Committee on Governance and Ethics, and then reviewed activities planned during the coming months as well as proposals for new autumn and into 2020. These include our contributions to G7 and G20 initiatives, both of which focus on themes that fit exceedingly well with Canadian priorities including "Science and Trust" and "Artificial Intelligence."
These highlights illustrate only some of the ways in which the RSC capacity across the full spectrum of arts and sciences, across generations and across Canada enables significant contributions to domestic and global issues. This year is off to an encouraging start and I invite you to read this newsletter for additional information. Many thanks for all your contributions, and we look forward to staying in close touch.
Yours in RSC,
President Chad Gaffield
---
December 2018
Dear RSC colleagues, partners and friends,
Thanks to the talent and hard work of so many members within and beyond the RSC community, our annual Celebration of Excellence and Engagement (COEE) concluded a remarkable year. Our partners at Dalhousie University along with the leadership of RSC Atlantic resulted in an action-packed gathering. Highlights for me included the inspiring presentation of the 2018 cohort of new Fellows, RSC College members and RSC award winners as well as the innovative sessions for speed meetings, lightning talks and the "Festival of Ideas." The full-house gala and kitchen party were abuzz with excitement, music and dancing, and it was wonderful to welcome the leadership of the Canada Council for the Arts, the Killam Trusts and the Trudeau Foundation to the weekend's festivities. Finally, and as we continue to turn our gaze toward 2019, we will fully benefit from the College and Academy meetings that concluded the weekend.
In electing the RSC Board of Directors for the coming year, we also proudly revealed the incoming team of Academy presidents-elect: Julia Wright, Janine Brodie and John Smol; as well as RSC President-Elect, Jeremy McNeil, all of whom will move to their presidential roles at the conclusion of next year's COEE. In addition, Council members thanked Maryse Lassonde who completed her year as RSC Past-President and Cynthia Milton, who turned over her role as RSC College President to Joanna Quinn, who now begins her two-year mandate. Similarly, we successfully closed the year at our Annual Business Meeting with passage of audited financial statements as well as by-law changes that include a return to a three-year mandate for RSC Presidents.
In distributing the RSC Annual Report to attendees of the COEE, we reviewed our progress in implementing our strategic plan throughout 2018, emphasizing a collective focus on contributing to Canada's presidency of the G7. Other significant steps forward include the creation of RSC Pacific as well as RSC@Massey, a new partnership with programming to begin in 2019.
The founders of the RSC in the early 1880s sought to establish "a bond of union" among those scattered leaders "now widely separated in different parts of the Dominion." This past year has certainly illustrated the advantage today of bringing together leaders across disciplines and generations. Overall, the RSC's "bond of union" is now enabling rapid progress in mobilizing leaders within and beyond the RSC to catalyze informative and advisory activities for sustained impact, in keeping with our Strategic Plan. 
Much more needs to be done, of course, and urgently. I invite you to read through the Annual Report with a view toward next steps in 2019. 
President Chad Gaffield
---
September 2018
Dear RSC colleagues and friends,
This summer has certainly been action-packed, and many thanks to the many RSC members and partners for all the important contributions that have continued to propel us forward in implementing our Strategic Plan.
The evidence thus far suggests that our objectives of mobilizing leaders within and beyond the RSC to catalyze informative and advisory activities for sustained impact are highly relevant and timely. For example in the case of our G7 Academies initiative, the G7 Sherpa, Peter Boehm, wrote after the meetings in Charlevoix to thank the "Royal Society of Canada for your contribution to Canada's G7 presidency. Your leadership in aligning Science 7 (S7) with this year's G7 themes was extremely valuable and appreciated….You will see many of the S7 recommendations reflected in The Charlevoix G7 Summit Communiqué and the seven Charlevoix commitments, in particular the commitments on ensuring ethical and human-centered approaches to artificial intelligence, promoting lifelong learning and digital literacy and promoting research and development in ocean science."
Similarly, many thanks to Vijaya Raghavan for representing us (and for presenting a report at the federal level here in Ottawa) at the G20 Academy meeting in Argentina, devoted to the themes of the collectively signed Statement, "Food and Nutrition Security: Improving soils and increasing productivity."
More recently, the Academy newsletters as well as the College update all disseminated such stimulating as well as informative content, and I encourage everyone to continue contributing to them as effective ways to share insights and enhance current discussion about important topics. In addition, our new feature Voices of the RSC that expands a successful College initiative highlights some of the many efforts of our experts to address diverse audiences both on and beyond campus. These and other knowledge mobilization tools are becoming an increasing visible part of our new (though still-work-in-progress) website, and we can look forward to improved communication thanks to the now in-house ability to manage the site.
Since last Spring, Maryse Lassonde and the other nomination committee members (David Barnard, Patricia Demers, Joanna Quinn and Vijaya Raghavan) were busy preparing recommendations for the presidential electoral slate including the review of proposed vision statements. For her part, Marie D'iorio has continued to focus on our G7 Research Summits with our next event entitled "Data to Insights" held in partnership with Statistics Canada next Monday and Tuesday, September 24 and 25. And Cynthia Milton, College President, and Joanna Quinn, incoming College President, have been helping develop (in keeping with our Arctic Sustainability theme) the first effort by the RSC to collaborate on an initiative in the Yukon. Please stay tuned for more information about these and other activities in the coming months including our Celebration of Excellence and Engagement on November 14-18 in Halifax where we will not only welcome new members but also participate in a stimulating and diverse scientific and scholarly program.
Increasingly this year, the success of our efforts thus far suggests that enhancing the impact of our strategic goals by partnering domestically and internationally can, indeed, help connect science and society at a time when such connections are more important than ever.  As the headlines remind us every day, there seems no more important work for us than to cultivate societal trust in science and scholarship as an essential underpinning of robust civil institutions dedicated to enhanced quality of life for all. While initiatives such as our G7-related work are only examples, I think we can feel confident that steps forward have been taken, and together, we can continue to make a positive impact this fall and beyond.
Yours in RSC,
Thumbnail: