Search

Expert Panel Reports for McGill University
Search for an Expert Panel report based on the criteria below. Select or enter your desired criteria and click on 'Apply'. The results will appear in the list below.
Search Results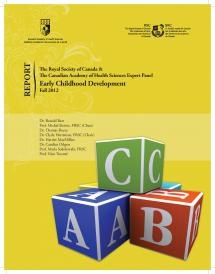 Topic:
Childhood Development
Abstract:
It is generally accepted that adolescent and adult mental health, effective function, and well-being are the outcomes of a complex interaction of biological, social and environmental factors....
Topic:
Food Biotechnology
Abstract:
This Report is a response to a request to the Royal Society of Canada from Health Canada, the Canadian Food Inspection Agency and Environment Canada that an Expert Panel be assembled to provide...