Search

Expert Panel Reports for Dalhousie University
Search for an Expert Panel report based on the criteria below. Select or enter your desired criteria and click on 'Apply'. The results will appear in the list below.
Search Results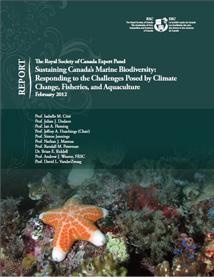 Topic:
Canadian Marine Biodiversity
Abstract:
Canada is an ocean nation. Our motto, A Mari Usque Ad Mare, means "from sea to sea." Eight of ten provinces and all three territories — home to 86% of the Canadian population — are adjacent to...
Abstract:
End-of-Life Decision Making is an issue wrapped in controversy and contradictions for Canadians. Most people in this country want to die at home, but few do; most believe planning for dying is...
Topic:
Food Biotechnology
Abstract:
This Report is a response to a request to the Royal Society of Canada from Health Canada, the Canadian Food Inspection Agency and Environment Canada that an Expert Panel be assembled to provide...