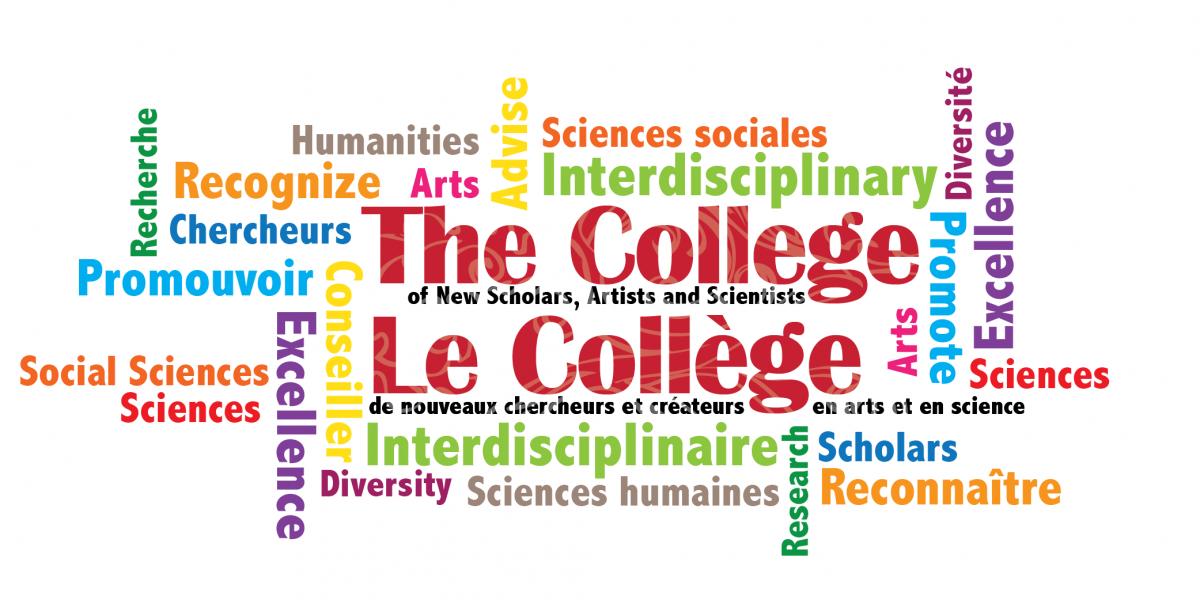 Dear Colleagues,
As Chair of the Working Group on a College of New Scholars, Artists and Scientists, I would like to encourage Institutional Members to focus on an important development for the promotion of excellence in Canada: the advent of the RSC`s College of New Scholars, Artists and Scientists which will become a reality later this fall following four years of study and consultation. Specifically, I am asking all IMs to participate actively to ensure a successful launch of The College.
As you undoubtedly know, The College will allow the RSC to benefit from the participation of exceptionally talented individuals in the earlier period of their careers. The launch of The College is especially timely given the fact that more than 60% of university faculty in Canada have been hired since the year 2000.
Each year, a total of up to 80 individuals across the arts and sciences will be peer-elected to the College. In order to be eligible for electoral consideration, nominees will need to be within 15 years of the conferral of their PhD degree (or equivalent qualification). Members of the College will be named for a period of 7 years. At full complement, the College will consist of approximately 600 members.
In order to launch the College, the inaugural cohort will consist of nominations submitted exclusively by the 50 RSC Institutional Members. In subsequent years, the nomination process will evolve to also accept nominations from RSC Fellows, as well as from Members of the College.
I invite you to take note of the Protocols available on the RSC website. This section will give you access to information concerning the establishment and nomination process for The College, including the criteria for selection.
Institutional Member universities are invited to submit nominations in proportion to the category of membership they have selected with the RSC. Universities that have self-identified as "large" are invited to submit up to six nominations; "medium-sized" universities are invited to submit up to four nominations; and "small" universities are invited to submit up to two nominations. In keeping with the mandate and mission of The College, the inaugural cohort will be chosen on the basis of excellence and, toward this end, will reflect the disciplinary, geographic, linguistic and ethno-racial diversity of the campuses and communities of new scholars, artists and scientists in Canada.
The online portal to receive nominations will open on Monday, 9 December, and close on March 1, 2014. The inaugural cohort of The College will be inducted at the RSC Annual General Meeting in November, 2014.
Many thanks for joining with us in spreading the exciting news of the arrival of The College and in playing an active role in nominating outstanding individuals to ensure a successful launch of The College. 
Sincerely,
Chad Gaffield
Chair, RSC Working Group on a College of New Scholars, Artists and Scientists