Message from the President - Alaign-G. Gagnon
Reimagining Long-term Residential Care: In International Study of Promising Practices - Pat Armstrong. Principal Investigator
Vers une nouvelle révolution du travail: tendances et défis? - Daniel Mercure, Université Laval
***
Message from the President - Alaign-G. Gagnon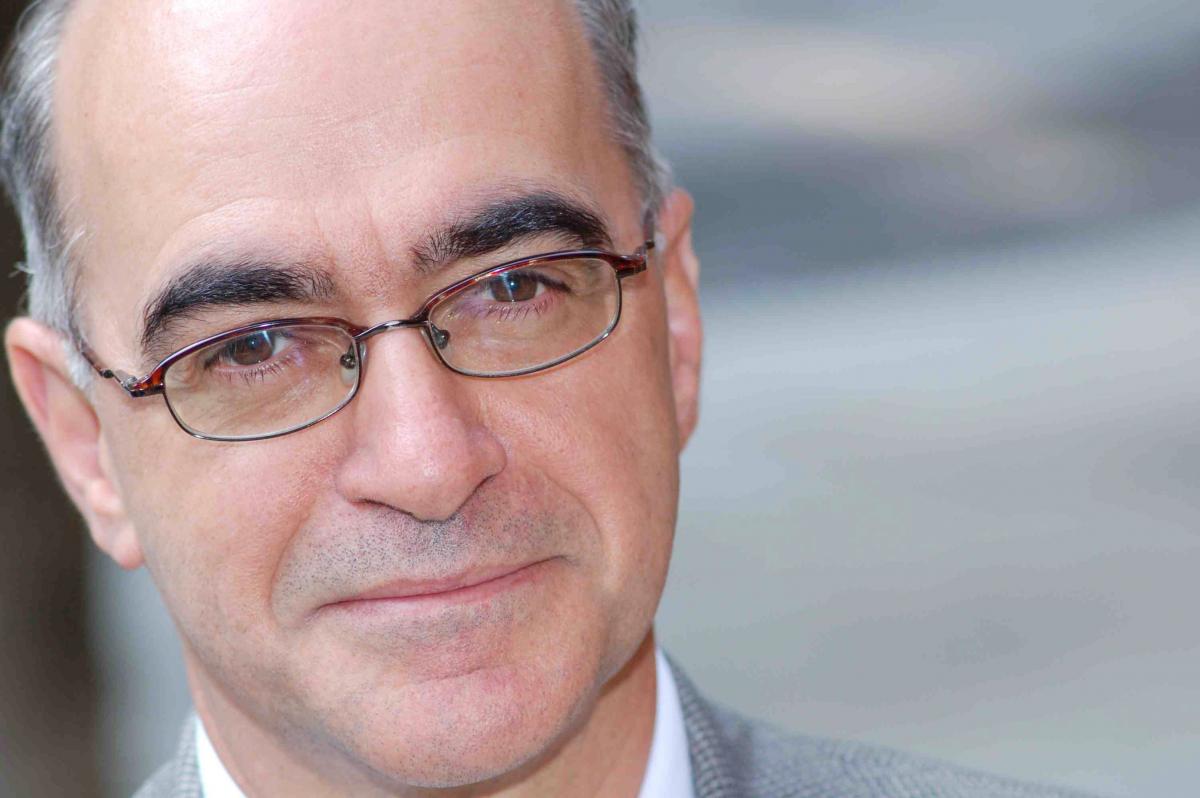 2018 promises to be a busy year for the Fellows of our Academy. Over the coming months, we will also work on building bridges with the other Academies and members of the College. On April 13, we will be hosting the first joint activity, mobilizing all academics from Quebec, with a view toward establishing a Quebec chapter within the Royal Society of Canada in the near future.
On April 13, the day will consist of two key events. First, we will welcome the new Fellows who joined the RSC in November 2017. We will then enjoy a discussion with Minister Jean-Marc Fournier who, on June 1, 2017, published the Government of Quebec's new policy on Canadian relations. Professors Jean-François Gaudreault-Desbiens, Raffaele Iacovino, Guy Laforest and Johanne Poirier, as well as legal expert Paul John Murdoch will accompany me at this event. I would also like to thank Rémi Quirion, the Chief Scientist of Quebec, who will honour us with his presence. Mr. Quirion agreed to provide financial support to maximize the impact of this event. Thank you to Maryse Lassonde who facilitated our connection to Mr. Quirion.
It is important to emphasize the contributions of several RSC Fellows toward supporting the conversation between Quebec and all partners of Canadian federation. These include Guy Laforest, who published a remarkable book in French and English on the constitutional issues and future of the Canadian federation:
https://www.quebec-amerique.com/livres/biographies-idees/debats/un-quebec-exile-dans-la-federation-2088;
https://www.peterlang.com/view/9783035299168/09_Introduction.html
In a more focused manner, our colleague Simon Langlois delved into the Government of Quebec's new policy. I invite you to visit the following link: http://www.contact.ulaval.ca/article_blogue/de-societe-distincte-a-nation-quebecoise-3e-partie/
Looking forward to seeing you very soon,
Alain-G. Gagnon
Reimagining Long-term Residential Care: In International Study of Promising Practices - Pat Armstrong. Principal Investigator
We are just finishing our eighth and final year of a project that has involved faculty, students, and post-doctoral fellows from Norway, Sweden, Germany, the UK, the US, and Canada, as well as five union partners, an employers' organization and a community group. Over the years we have developed as a truly international, interdisciplinary team. 
It is no easy feat to create a team from a group of academics that included historians, nurses, cultural theorists, a philosopher, physicians, an architect, an epidemiologist, an economist, social workers, a gerontologist, sociologists, and health policy specialists. It has taken a lot of work, time and debate, a process we explain in our new book: Creative Teamwork: Developing Rapid, Site-Switching Ethnography (New York: Oxford, 2018).  There are three basic reasons for the title. First, we conducted the research as a team and shared both the data and the analysis of the data. Second, we learned the lessons about methods and methodology together as the project developed, providing the basis for this collectively produced book. Third, we conceptualized the book as a team and, although individuals wrote each chapter, we held more than one workshop to reflect on each of them. As a result, the book is about much more than the development and use of an ethnographic method; it is also about setting up and working in interdisciplinary, international teams as well as about sharing knowledge within and outside those teams.  
All but two of our twenty-six faculty participated in at least one of our twenty-seven ethnographic studies. These studies brought different teams of twelve to fourteen into a care home to observe and interview over a week, working in pairs and in shifts that began at 7 am and ended after midnight. Each team was international and interdisciplinary. Senior faculty worked side by side with students gathering primary data, offering a particularly rich mentoring process that was two-way. In these site visits especially, everyone was experiencing the place at the same time, everyone was engaged in the same kinds of research activities and everyone felt vulnerable, a democratizing, team experience for us all. Some members were new to qualitative work or long-term care, a strategy intended as one of our strategies to bring fresh eyes to the research.
These ethnographies have resulted in a host of publications covering both a range of issues and the promising practices we identified for reimagining long term residential care that not only treats both residents and workers with dignity and respect but also brings joy. For example, the most common themes we heard about when we interviewed the entire range of people who live, work or visit in care homes were staffing levels, food, and clothes as well as the work involved in their care. 
We addressed staffing issues in journal articles such as the one that explored variations in the division of labour illustrating that while skills are important it is just as important to have enough staff. Another article looked at the extent to which families are hiring private companions to make up for low staffing levels, at least in North America. While these companions can provide support for residents and families, as we saw they can disrupt the work of employees and create tensions for managers. Staffing levels were also the focus of several articles that documented the extent to which families feel pressure to make up for gaps in care. This is especially the case for women relatives. Another looked at the physical abuse and racism staff too often face.
Food is critical to care and the main event of the day in a care home, which is why it was the topic of several other articles that compared where and how food is prepared, delivered and eaten. In these articles, we explored the division of labour related to food, as well as the quality of food and the extent to which residents ate what they were given. Because we sampled food in each home, the uneaten food often did not surprise us.
Although virtually ignored in the literature, we also heard a lot about the importance of the clothes residents can bring to a home and about how these clothes are treated. Our book Wash Wear and Care: Clothing and Laundry in Long-Term Residential Care (Kingston: McGill University Press, 2017) is designed to impress on both policy and academic audiences the significance of clothes for dignity and for personal identity in communal places. 
In addition to these academic publications based on our ethnographic work, we have also produced what we call our bookettes. Available for downloading and also for free in hard copy, these small, accessible books are intended for a broad audience. Like all our work, they are founded on the assumption that the conditions of work are the conditions of care and that context matters, which is why we talk about promising rather than best practices. The bookettes use material directly from our interviews and fieldnotes to identify promising and not so promising practices. 
The first of these is structured around practices in the six different countries, with chapters on each and a final one identifying the conditions necessary to promote care as a relationship. The second one explores physical environments in long-term care, identifying how factors such as the location of homes, the design of rooms, and the structure of the kitchen influence everything for health and safety to sexual relations and dying. The third of these bookettes is intended to challenge dominant views of choice.  Instead, we ask what conditions are required to provide residents, staff, families, volunteers, and managers with real options and autonomy, access to a gin and tonic being just one example. We are in the process of producing our fourth and final bookette. This one is on tensions, such as that between medical and social care, that cannot be eliminated but can be managed in promising ways.
These various publications rely primarily on our ethnographic data but they also build on what we call our analytical mapping. Some of these publications use administrative data to document things like staffing levels or public data to document ownership and its consequences. In others, primary sources have been the basis for an analysis of fees across jurisdictions in Canada or media scandals and their consequences in the  six countries. Our special journal issue on regulation was prompted by our observations and interviews but took us into the examination of public documents and international policies. So did our special issue of the Journal of Canadian Studies.
Stepping back from the analytic mapping and the ethnographies have convinced us to produce a final book on what we see as a trend across countries, albeit one that varies significantly among then. This book for Routledge on privatization in all its forms will be published as a collective product of one project. And we plan to have it accompanied by an animated video on food.
More about our project and publications can be found here.
Vers une nouvelle révolution du travail: tendances et défis? - Daniel Mercure, Université Laval
Au cours des dernières décennies, le Canada, à l'instar des autres sociétés occidentales, a été marqué par une importante reconfiguration économique fondée sur un vaste mouvement de libéralisation des marchés, de financiarisation et de mondialisation. De fait, nos sociétés occidentales ont déplacé une part substantielle de leur production au-delà de leurs frontières, fragmenté leurs chaînes de valeur à l'échelle mondiale et grandement réorienté leurs sources de création de la richesse vers l'économie du savoir. Celle-ci est liée à l'expansion de secteurs de pointe arrimés à des changements technologiques et organisationnels majeurs, soit une économie de plus en plus cognitive et actionnariale fondée sur le savoir et l'innovation, et au sein de laquelle les secteurs des services revêtent un poids grandissant . Il s'est ensuivi une restructuration des emplois, une hausse des exigences de qualification, une forte déstandardisation du lien d'emploi, la fragilisation du monde syndical ainsi que l'accroissement de la précarité du travail et la croissance des inégalités de revenus. La nature du travail s'est aussi modifiée sous l'égide de nouvelles pratiques de flexibilité, de l'essor de plateformes virtuelles ainsi que de modèles de production en flux tendu qui ont accru la polyvalence et l'intensité du travail. 
Dès lors, comment penser l'avenir du travail dans un tel contexte? Quelles tendances repérer? Quels défis devrons-nous relever? À mon sens, quatre défis, soit autant de thèmes de réflexion, de prise de décision puis d'action, s'avèrent incontournables.  Bien évidemment les défis dont il sera question n'épuisent pas l'univers des possibles, attendu que l'inattendu est toujours au rendez-vous.
1. Politiques publiques et emploi
Le premier défi concerne la reconfiguration de nos politiques publiques, notamment en ce qui a trait à l'emploi, spécialement à la nature de celui-ci et aussi à la relation d'emploi, vaste chantier qui sera au centre des changements à venir. Tout porte à croire qu'au cours des deux prochaines décennies la quête de flexibilité technique (souplesse technologique), fonctionnelle (polyvalence et compétence), financière et numérique (externalisation de l'emploi, sous-traitance, etc.) de la part des entreprises poursuivra son cours, cependant qu'elle sera vraisemblablement de plus en plus réglementée, compte tenu de l'ampleur des problèmes à résoudre.  De fait, la diversité des statuts d'emploi et l'essor du travail indépendant (34% des emplois aux États-Unis ) soulèvent la question des couvertures sociales dans un contexte où l'emploi fixe et à vie n'est plus la norme, et que l'intermittence des carrières s'accroît, ce qui commandera d'importants choix de société afin d'arrimer ou non les futures protections sociales au monde du travail, sans parler de l'épineuse question du financement des régimes de retraite, qui aura des incidences sur la durée de la vie active. Le droit du travail n'échappera pas à une telle reconfiguration de l'emploi, surtout en raison de la diversité des statuts d'emploi et de la croissance des relations d'emploi multipolaires. Aussi le droit du travail sera-t-il appelé, d'une part, à mieux définir les assises de l'imputabilité dans la relation employé-employeur, surtout dans le cas de relations triangulaires, et d'autre part à normaliser les frontières entre le contrat commercial et le contrat de travail, ce qui sera de plus en plus au centre des revendications des grands syndicats. Bref, un immense chantier social est devant nous. 
2. Changements technologiques et nature du travail
La gestion des changements technologiques est un deuxième défi incontournable. De tels changements modifieront radicalement la façon dont nous travaillerons. À court terme, les applications liées l'intelligence artificielle auront des effets majeurs dans tous les secteurs, depuis la régulation de la demande jusqu'au transport, en passant par la rectification continue des procédés de production de biens et de dispensation des services. Ces applications se traduiront par des gains de productivité et l'essor de nouveaux horizons professionnels, mais aussi par l'élimination de centaines de milliers d'emplois plus ou moins qualifiés . 
À mon sens, le problème de fond ne réside pas dans le changement en soi, lequel sera porteur d'emplois futurs, mais dans la célérité de son rythme, dans notre capacité d'adaptation et aussi dans le financement de la reconversion de la main-d'œuvre à même les gains de productivité anticipés. 
À plus long terme, ce sont les sciences du vivant (neurosciences, biotechnologies…) qui seront au cœur des futures Silicon Valley, sources de rapports novateurs entre l'être humain, la machine et les services; aussi de questionnements éthiques sur les frontières entre nature et culture, voire d'un débat social susceptible de conduire à un nouvel humanisme.
3. Économie du savoir et organisation novatrice des formes de mobilisation au travail
Les formes novatrices d'organisation du travail constituent un troisième défi d'envergure. Aucun doute sur le fait que les secteurs du savoir et les plateformes virtuelles s'inscriront de plus en plus dans des modes de management axés sur la valorisation des compétences et l'autonomie responsable selon des modèles, tantôt personnalisés, où le plan de développement personnel remplacera le plan de carrière, tantôt individualisés, où la logique collaborative sera arrimée à l'intermittence des trajectoires professionnelles. En revanche, les pratiques néotayloriennes fondées sur la division du travail, le flux tendu et le contrôle informatisé du rendement se répandront dans les services publics et privés . En outre, la plupart des observateurs considèrent que dans ce monde à deux vitesses les inégalités se creuseront, tant dans les manières de se réaliser ou non au travail que dans les revenus tirés du travail . 
Enfin, nous assisterons assurément à une forte expansion des modes de contrôle organisationnel réflexifs fondés sur l'utilisation accrue du data control, nouvelle forme d'autorité et de régulation dans les lieux réels et virtuels de travail .  Ceux-ci sont déjà à l'œuvre, voire constituent une priorité dans le développement organisationnel de maintes entreprises. En fait, et de manière quelque peu paradoxale, les formes novatrices de contrôle numérique sont au cœur du nouveau régime de mobilisation de la subjectivité au travail . 
4. Travail et nouvelles dynamiques socioculturelles
Le quatrième défi à relever est de nature socioculturelle. Il est caractérisé par une reconfiguration des rapports entre le monde du travail et la future main-d'œuvre. À mon sens, il ne se limitera pas à une refonte du projet éducatif sur fond de quête d'équilibre entre la formation de citoyens avertis et de travailleurs polyvalents dotés de compétences techniques, relationnelles (économie de service) et adaptatives (formation continue): il portera aussi sur la place et le sens du travail dans la vie. 
Sur le plan sociétal, l'individu, particulièrement dans les ménages à deux actifs, vivra de plus en plus difficilement la tension entre la place grandissante que revêt et revêtira le travail dans sa vie, phénomène fortement préconisé et encouragé par les instances dominantes de nos sociétés en raison de la hausse du ratio de dépendance démographique, et sa quête d'un temps à soi et aux siens basée sur la valorisation du quotidien et des finalités polycentrées de réalisation personnelle. Nous serons probablement en présence d'une personne chez qui le travail sera plus le lieu où on affirme son identité, que celui où on la construit, dans un contexte où les managers, aux fins de promouvoir l'innovation, la réactivité et la performance, devront stimuler davantage l'implication subjective au travail. En milieu de travail, les tensions porteront de plus en plus sur le «facteur humain», fixé dans une culture des droits de la personne: un travailleur sensible à la reconnaissance de son unicité et aux possibilités expérientielles; marqué par l'individualisation des valeurs, mais pas nécessairement individualiste; inscrit dans une dynamique où les questions de confort psychologique et de reconnaissance de la diversité culturelle seront au centre des revendications, accompagnées évidemment de considérations matérielles et de sécurité. 
5. Nouvelle révolution «industrielle» et/ou Renaissance 2.0…
Somme toute, je suis enclin à penser que les historiens de la fin du présent siècle parleront de notre époque comme celle d'une nouvelle révolution industrielle. Ils décriront celle-ci comme un «phénomène social total» qui a modifié les modes d'organisation du travail, les rapports de sociabilité entre les êtres humains et entre ceux-ci et la technique; qui a reconfiguré nos institutions; qui a transformé la géopolitique mondiale; bref, qui a bouleversé tant la place du travail dans la société que celle de la société dans le travail. 
Mais il n'est pas interdit de penser, comme Goldin et Kutarna , que nous sommes dans une transformation encore plus fondamentale, soit une nouvelle Renaissance, marquée par de nouveaux modes de communication, en l'occurrence numérique, une véritable révolution scientifique, aujourd'hui fondée sur les neurosciences et l'intelligence artificielle, peut-être un nouvel humanisme, c'est-à-dire une redéfinition de la place de l'être humain dans le monde.